Recommended Driving Schools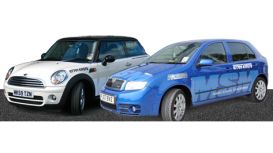 Get the best possible start to learning to drive with a thorough and personalised training programme. These qualities will make safe, smart and skillful drivers for the future. With a current average

pass rate of 92% in 2011 (91% in 2010) compared to a 54% average in Carlisle Test Centre, MSM can help you qualify first time. With our instructors support from start to finish, you will not only be able to drive, but you will be a confident driver.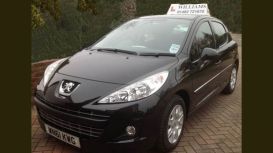 Driving lessons with us take place with an approved, registered and highly qualified (Driving Standards Agency - DSA) driving instructor who has been CRB checked. We aim to make tuition as fun as

possible whilst focusing on the important safety and driving test aspects required.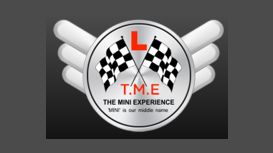 We may not be the cheapest school about but we like to get you driving as quickly as possible, NOT sit at the side of the road doing nothing! On top of all that, all our cars are great MINI COOPERS

which are great fun to drive and not a top box in sight! All of our driving Instructors are patient and fun and will do what it takes to help you become a confident and relaxed driver at a pace that suits you.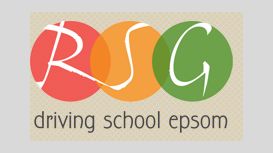 We are available for your driving lesson 7 days a week. You can choose to have an hour lesson, a hour and a half lesson or a 2 hour lesson. Intensive courses and refresher courses are also available.

We are friendly and reliable female instructors and have been approved by the driving standards agency. After you pass your practical test pass plus driving courses are available.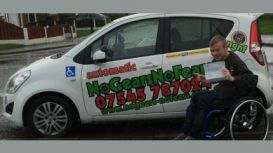 Like the name says No gears = No fears, if you want Automatic driving lessons we are here to help you. There are a number of reasons why more and more people choose to learn in an automatic car.

Whatever your reason for wanting to take Automatic lessons we are here to support and help you achieve your goals.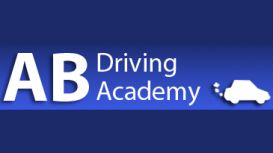 drivinginstructor-dorchester.co.uk
AB Driving Academy is a well established driving school, we pride ourselves in being a family run business and are able to provide learners with expert tutition. Brian has been a driving instructor

for over 30 years. We cover all areas around Weymouth, Dorchester, Crossways, and Portland, if you are unsure whether we cover your area just give us a call. Last year we boasted a pass rate of 85%.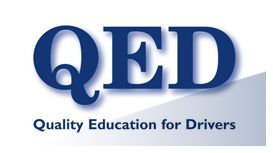 It is estimated that a 1/3 of all road traffic collisions involves someone on company business. Health and Safety Law applies and employers should effectively manage the risk no matter who owns the

vehicle! Our range of courses is vast, covering everything from learners, who have never sat in the driving seat, to advanced heavy goods training, for drivers who have many years of experience. We also cater for drivers with disabilities again to all levels of driving.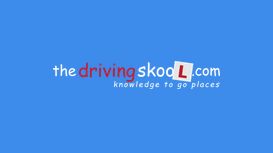 The Driver Vehicle Standards Agency (DVSA) which conducts the UK driving test, recommends an average of 45 hours of driving lessons, with about 22 hours of private practice to pass your test (this is

only an average). The roads today and the practical test are very different from that of a generation ago. So please do explore our website to see what we have to offer!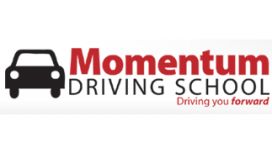 At Momentum Driving School we are committed to the highest standards of teaching to ensure that you pass your driving test in the most cost effective way possible. We understand that learning to drive

can be a daunting and expensive thing to do. It can also take a lot of time and energy. But there's no greater feeling than passing your test and gaining the freedom that comes from being about to drive for yourself.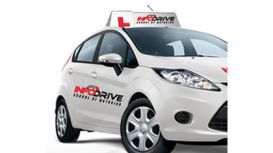 At infodrive we are here not just to teach you how to drive, but to give you a lifetime skill. We are fresh, modern with a new approach and on a mission to provide only high quality driving lessons.

We have made a huge name in a short time making us one of the most highly recommended and one of the most successful driving school in London.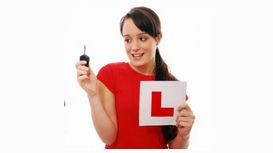 atm-schoolofmotoring.co.uk
Thank you for taking the time to have a look at ATM's driving school. We have been teaching in and around area for over 20 years, whether your just starting out on your first lesson or need a couple

of lessons to improve your skills to pass the driving test, you have come to the right place. We teach learners of all abilities from young to old at a price that you can afford with no hidden costs. The price you see is the price you pay.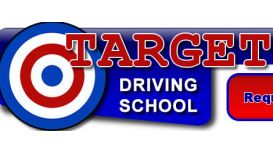 target-driving-school.co.uk
Target Driving School is owned by Carl Green, a fully qualified approved instructor with over 8 years experience. All our Instructors are fully qualified and patient. Our Instructors will recognise

your strengths, identify any faults, then structure your lesson to make the necessary improvements.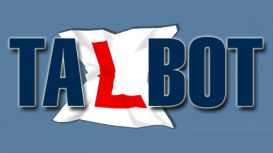 If you would like to book a driving lesson or any of our other courses, simply telephone the head office on 01582 413366. We will be pleased to help in any way we can. If you would like us to contact

you, then please send us a message using our information request form and we will get back to you as soon as possible.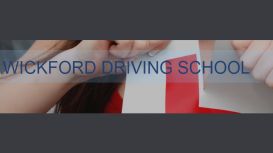 Our office hours are Monday to Saturday 9.00am to 8.00pm, Sunday 9.00am to 4.00pm. The qualified expert driving instructors at Wickford Driving School provide both theory and practical training and

show you all the correct procedures for driving in traffic. The latest learning techniques and vehicles ensure that you receive fully professional preparation and get you on the road with confidence. We provide training in both theory and practice.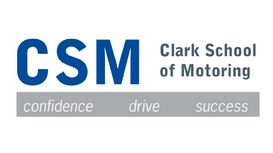 clarkschoolofmotoring.com
Clark School of Motoring has been trading since 2003, covering Sutton Coldfield, Lichfield, Kingstanding and the surrounding areas. We provide a broad range of driving tuition catering for all types

of pupils, from complete beginners looking to pass their test first time through to qualified drivers wishing to hone their skills with Pass Plus and refresher courses.
---
No matter if you are a teenager wanting to learn how to drive a car or a person, who wants to improve their driving skills or get a professional category for their business, finding a reliable and professional driving school is very important. If finding a reliable driving school is part of your agenda right now, we believe we can help you find the right driving school for you. Just check out our tips and recommendations for how to find the right driving school.
There is definitely a driving school to find everyone's needs and requirements. Unfortunately, there is no existing agency that oversees driving schools nationally. Therefore, it may take some digging to find a reliable, accredited and approved driving school near you. Therefore, when choosing a driving school, even if you believe you have found the best one, don't rush your decision and take your time to consider all aspects of becoming a student of this driving school. Ask all the questions you are interested in before you sign up with a driving school.
Choosing a Driving School: Know Your Options
Before you even start researching for the best driving school, you need to consider an important aspect – the type of student taking the driving school classes. Generally, there are two main categories of driving schools:
• Driving schools for first-time drivers – such education is divided in two, the classroom and some time spent behind the wheel.
• Defensive driving schools – Such courses are dedicated to experienced drivers who would like to improve and polish their skills for a number of reasons.
Choosing a Driving School: Do a Research
Of course, choosing the right driving school is important, this is why you want to take your time and do research to make sure you are making the right decision. Whenever you decide on a driving school, make sure to check if it is accredited and licensed by the appropriate government agency. You can easily check such information online, so take your time to do the research.
Choosing a Driving School: Check the Curriculum
When choosing a driving school, make sure to check the curriculum and see if you are happy with what the driving school can offer as an education system. At the end of the day, you want to feel convenient with the curriculum plan and make sure you will be able to learn as much as possible for a shorter period of time.
Before You Choose a Driving School, Check the Classroom
Of course, it is also important to check the facilities of the driving school and see how you find them. It is important to be happy with the facilities and how they feel like. The more convenient and good you feel in the classroom, the easier it will be for you to go through the learning process. Check out if the driving school has a teaching system with textbooks or they prefer a more informal way of teaching. Ask the driving school for how long they have been in the business and get references.
When Choosing a Driving School, Check Out the Car
As much as you are interested in the classroom of the driving school, you should also check the cars that will be used during the teaching and learning process. Take your time to access the condition and the shape the vehicle is in, how good or poorly the driving school maintains their cars. Also, make sure that all vehicles are clearly marked as student drivers. Additionally, you can also check the driving school has liability insurance so all students are adequately covered.
Choosing a Driving School: Ask for "Hands On" Time
As much as the time spent in the classroom of the driving school is important, it is equally important the time you will spend behind the wheel. Nothing beats getting out on the road and this is the time you will learn the most about driving and improve your skills the most. Therefore, when choosing a driving school, you should check how much time you will spend behind the wheel, in what kind of conditions will be the learning. Every driving school is different in this sense. Therefore, when choosing a driving school, you should make sure to make the most of the learning process, therefore you should be happy with all aspects of the learning process.
Get to Know the Driving School's Instructor
Probably the most important aspect of your overall experience with a driving school is not the classroom and facilities, neither the condition of the vehicles. The most important aspect of a driving school is the instructor, who will teach you how to drive a car. You should feel comfortable and convenient in the relationship you will have with them. At the end of the day, an instructor should be a positive role model, who is able to properly communicate their knowledge and share their experience. Not everybody is born to be a good driving instructor. It is up to you to make sure you are happy to spend time with the driving school's instructor, their teaching methods suit you.
Where to Find the Right Driving School
Of course, the first thing you will do when looking for a reliable driving school is to check out recommendations. Most of the people you know are drivers or learning to become such. Almost everyone has experience with a driving instructor, therefore it is easy to speak to the people you know, family members, friends, etc. and get recommendations. However, if you are not able to get recommendations from people, you can always check out the online space, where you will find a plethora of referrals and recommendations, people who share their opinions and experience with driving schools. Filter out the good reviews, narrow down your choice, and it will be easier for you to make a final decision. This online directory is also a good way to find what you are looking for, check out a plethora of driving schools near you here.
Choosing a driving school: know your options
Choosing a driving school: do a research
Choosing a driving school: check the curriculum
Before you choose a driving school, check the classroom
When choosing a driving school, check out the car
Choosing a driving school: ask for "hands on" time
Get to know the driving school's instructor
Where to find the right driving school