Recommended Driving Schools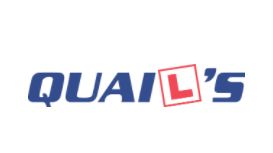 Driving Lessons Wirral & Surrounding Areas Looking for a driving school that can help you pass your test with ease? Need a driving instructor with patience who can teach you to drive safely and

confidently? Quail's School of Motoring have been delivering the very best high-quality MANUAL and AUTOMATIC driving lessons in Chester, Ellesmere Port, Wirral, Wrexham, Flintshire, North Wales and Liverpool. since 1988.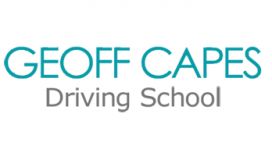 premium

(3)

0161 327 2105
We want to help you pass your test and achieve your independence. Our friendly and experienced instructors will help you on your way to ripping up those L plates. We have a high first-time pass rate,

great pricing and a money back guarantee so give us a call.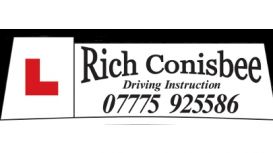 richconisbeedriving.co.uk
At Rich Conisbee Driving Instruction we want you to be the best driver you can. In a relaxed, friendly environment you will learn this essential skill & how to do it safely. Each student is taught as

an individual to ensure smooth and efficient progress leading up to the test. Our aim is to provide instruction that helps learners of all abilities to become confident & proficient drivers.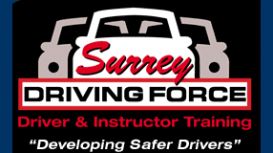 drivinglessonstolworth.co.uk
If you live in or around Tolworth & the surrounding areas, Surrey Driving Force one of the fastest growing driving schools can deliver the quality of driving tuition that you deserve. Our lessons

provide excellent value for money & are available at the tremendous discounted rates of just £15.00 per lesson for your first two lessons.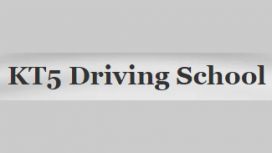 KT5 Driving School is an independent driving school established in 2010. Our instructors have been teaching to the highest standards and are fully qualified ADI's (Approved Driving Instructor). We

understand that learning to drive can be challenging so our approach to your development will be caring and personal, taking the stress out of learning. We'll ensure you master the techniques and develop the attitude you'll need to become a safe, confident driver.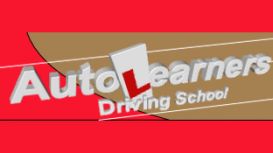 Now that you are ready to drive, we can offer tuition in both manual and automatic transmission vehicles. These are owned and maintained by us to the highest standards. We have a number of vehicles

available for teaching which includes a top of the range Mercedes A Class (Automatic) and a 5 Star (ENCAP) safety rated Fiat 500 (Manual).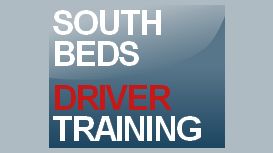 Headway MSL working with South Beds Driver Training specialises in all types of driving lessons and driver training courses from learner to advanced driving tests including buses and lorries. Whether

you are just looking for learner lessons, Pass Plus or want tuition to tow a trailer then we have the expertise to help you.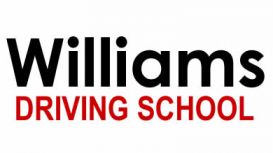 Williams driving school offer driving lessons in the Torquay, Paignton, Newton Abbot and Teignmouth areas. Our driving instructors are ready to help you to pass you're driving test; Our 1st 6 hours

start from just £66.00. Our Mission is Customer Success and with over 20 Customer Reviews we prefer to let Our Customers do the Talking. To discuss your requirements or to check availability, please call Dave or Sharon at Customer Services on.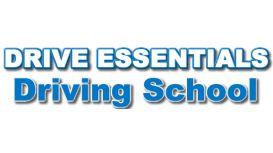 All our driving lessons are fully structured with a firm objective of what is to be acheived during the lesson. Once we have established the favoured learning styles, the learning topic(s) with the

student and checked a sound theory knowledge forr topic, a learning plan can be established to acheive goals set at begining of driving lessons.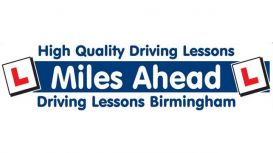 drivinglessonsbirmingham.net
Miles Ahead a successful Independent Driving School based in Erdington, Birmingham. We at Miles Ahead- Driving Lessons Birmingham are passionate about teaching learners to drive to a high standard.

Your instructor's and Driving School's reputation lies with his performance and reliability. Miles Ahead prides itself on the quality services it provides. We adapt our teaching style to your way of thinking so you understand everything you're taught.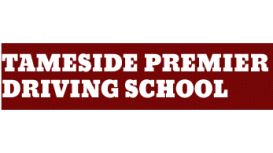 tamesidepremierdrivingschool.co.uk
Instructors Rob and Louise Pool have both been DSA qualified for more than 20 years and have extensive driving experience across the UK and Europe. Whether you're an absolute beginner or a qualified

motorist looking to take your driving further with Pass Plus, we can tailor a structured course to meet your requirements. We offer punctual, reliable tuition in a relaxed, informal setting. Our pupils learn in one of our spacious, comfortable Mini Coopers.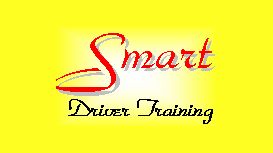 smartdrivertraining.co.uk
Driving schools in Aldershot. Smart Driver Training in Aldershot is the smart choice when deciding to take driving lessons in the Aldershot area with driving instructors in Aldershot and Farnborough

areas. We are an established and exciting local driving school in Aldershot that provides driving instructors in Aldershot, driving lessons and pass plus in Aldershot, Farnborough, Camberley, Farnham, Fleet and surrounding areas.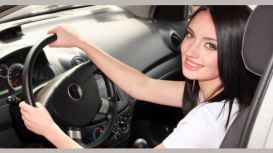 Taz Driving School Driving School is based in Manchester, and offers driving lessons for all aspects of driving from; Learner Driving, Advanced Driving, Motorway Driving - through to becoming a

Driving Instructor. We offer driving lessons in the following areas: Manchester.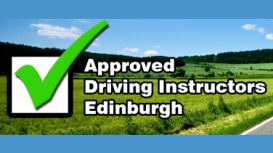 drivinginstructorsedinburgh.com
Hello and welcome to Approved Driving Instructors Edinburgh (ADIE), we provide a friendly, patient and professional service at a reasonable price. Learning to drive can be daunting, but that is where

we can help. Our friendly, patient instructors will make sure that you learn at your own pace and become a confident, safe driver. Our driving instructors are approved by the Driving Standards Agency, and are friendy and patient.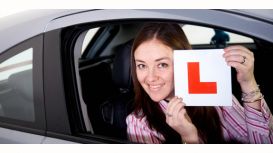 We will help you to quickly develop the confidence necessary to drive safely and to work through the lessons whilst having fun and mastering the various driving techniques. Our instructors are

experienced, highly trained and sympathetic. They will identify the most effective methods to ensure that you learn the finer points of driving that will not only help you pass the test, but also become a competent and confident safe driver. Lessons are tailored to your individual experience and needs.
---
No matter if you are a teenager wanting to learn how to drive a car or a person, who wants to improve their driving skills or get a professional category for their business, finding a reliable and professional driving school is very important. If finding a reliable driving school is part of your agenda right now, we believe we can help you find the right driving school for you. Just check out our tips and recommendations for how to find the right driving school.
There is definitely a driving school to find everyone's needs and requirements. Unfortunately, there is no existing agency that oversees driving schools nationally. Therefore, it may take some digging to find a reliable, accredited and approved driving school near you. Therefore, when choosing a driving school, even if you believe you have found the best one, don't rush your decision and take your time to consider all aspects of becoming a student of this driving school. Ask all the questions you are interested in before you sign up with a driving school.
Choosing a Driving School: Know Your Options
Before you even start researching for the best driving school, you need to consider an important aspect – the type of student taking the driving school classes. Generally, there are two main categories of driving schools:
• Driving schools for first-time drivers – such education is divided in two, the classroom and some time spent behind the wheel.
• Defensive driving schools – Such courses are dedicated to experienced drivers who would like to improve and polish their skills for a number of reasons.
Choosing a Driving School: Do a Research
Of course, choosing the right driving school is important, this is why you want to take your time and do research to make sure you are making the right decision. Whenever you decide on a driving school, make sure to check if it is accredited and licensed by the appropriate government agency. You can easily check such information online, so take your time to do the research.
Choosing a Driving School: Check the Curriculum
When choosing a driving school, make sure to check the curriculum and see if you are happy with what the driving school can offer as an education system. At the end of the day, you want to feel convenient with the curriculum plan and make sure you will be able to learn as much as possible for a shorter period of time.
Before You Choose a Driving School, Check the Classroom
Of course, it is also important to check the facilities of the driving school and see how you find them. It is important to be happy with the facilities and how they feel like. The more convenient and good you feel in the classroom, the easier it will be for you to go through the learning process. Check out if the driving school has a teaching system with textbooks or they prefer a more informal way of teaching. Ask the driving school for how long they have been in the business and get references.
When Choosing a Driving School, Check Out the Car
As much as you are interested in the classroom of the driving school, you should also check the cars that will be used during the teaching and learning process. Take your time to access the condition and the shape the vehicle is in, how good or poorly the driving school maintains their cars. Also, make sure that all vehicles are clearly marked as student drivers. Additionally, you can also check the driving school has liability insurance so all students are adequately covered.
Choosing a Driving School: Ask for "Hands On" Time
As much as the time spent in the classroom of the driving school is important, it is equally important the time you will spend behind the wheel. Nothing beats getting out on the road and this is the time you will learn the most about driving and improve your skills the most. Therefore, when choosing a driving school, you should check how much time you will spend behind the wheel, in what kind of conditions will be the learning. Every driving school is different in this sense. Therefore, when choosing a driving school, you should make sure to make the most of the learning process, therefore you should be happy with all aspects of the learning process.
Get to Know the Driving School's Instructor
Probably the most important aspect of your overall experience with a driving school is not the classroom and facilities, neither the condition of the vehicles. The most important aspect of a driving school is the instructor, who will teach you how to drive a car. You should feel comfortable and convenient in the relationship you will have with them. At the end of the day, an instructor should be a positive role model, who is able to properly communicate their knowledge and share their experience. Not everybody is born to be a good driving instructor. It is up to you to make sure you are happy to spend time with the driving school's instructor, their teaching methods suit you.
Where to Find the Right Driving School
Of course, the first thing you will do when looking for a reliable driving school is to check out recommendations. Most of the people you know are drivers or learning to become such. Almost everyone has experience with a driving instructor, therefore it is easy to speak to the people you know, family members, friends, etc. and get recommendations. However, if you are not able to get recommendations from people, you can always check out the online space, where you will find a plethora of referrals and recommendations, people who share their opinions and experience with driving schools. Filter out the good reviews, narrow down your choice, and it will be easier for you to make a final decision. This online directory is also a good way to find what you are looking for, check out a plethora of driving schools near you here.
Choosing a driving school: know your options
Choosing a driving school: do a research
Choosing a driving school: check the curriculum
Before you choose a driving school, check the classroom
When choosing a driving school, check out the car
Choosing a driving school: ask for "hands on" time
Get to know the driving school's instructor
Where to find the right driving school