Recommended Driving Schools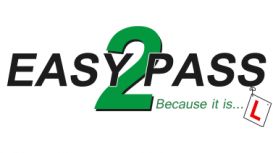 Easy 2 Pass is rich in years of experience in teaching people to drive. We are professional, friendly, fully qualified and our instructors have fantastic pass rates. Combine that with our excellent

prices, and you'll be safely on the road in no time! We have with us only the best highly recommended driving instructors, and we can provide male and female instructors, manual and automatic cars.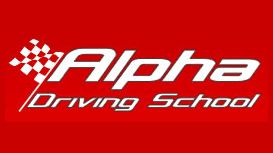 We believe in quality driving instruction, whether this is before, during or after you have taken your test. Our experienced instructors offer a range of lessons and tuition at prices that can save

you money. We are not just training you to pass your test, we are training you to become a safe, confident driver; thus creating safer roads for all users. We have a variety of tuition packages available: from single lessons (manual or automatic gears) through to test preparation and refresher sessions.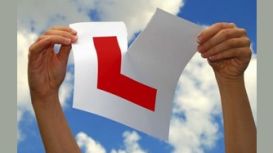 We provide our learner drivers with the right conditions to receive good, sound training in all categories. Our friendly driving instructors have many years of professional experience. This makes

learning with us particularly straightforward and helps us offer you excellent support on your way to obtaining your driving licence. We provide long-term guidance during the preparation phase and are happy to answer any questions you may have.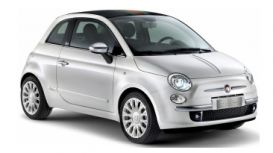 automatic-driving-lessons.com
Maybe it's time to try an automatic car and start enjoying learning to drive. Automatic's give you time to plan and build your confidence with junctions and make manoeuvres easier to control.

Automatic-Driving-Lessons.com use the latest style automatic gear box's and our driving instructors are all Approved Driving Instructors (ADI's). Our driving instructor are professional in the way they teach and will guide you in a pro-active manner to gain the skills you need for life on the road.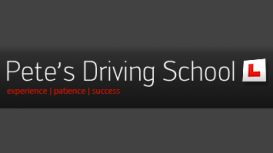 Learning to drive on today's roads can be a difficult and frustrating task especially with the volumes of traffic now around. Pete's Driving School caters for all different types of people with all

different skills sets so whether your young, old, nervous or just plain shy we will help and assist you in driving safely for ever.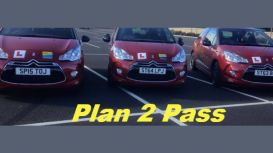 Displaying both sensitivity and patience, we prepare our candidates for the theoretical and practical tests. We aim to build up their confidence in many different driving situations and pass on all

the knowledge they'll need for their future on the road.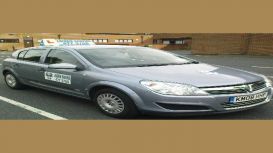 Hopefully, You will be able to find all the information on this site you need to help you on the road to passing the Theory Test, The Show Me Tell Me Test, the Pass Plus test and the Practical Driving

Test. We strive to supply You with the best standard of tuition in a clean, comfortable, Insured and Safe learning environment on a 1 to 1 basis. You do not share Your lesson with anyone else. No one else will take up Your valuable lesson time by sitting in the back of the vehicle during Your lesson.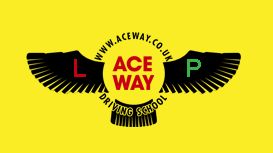 At Aceway Driving School in Birmingham we know that learning to drive can be a daunting prospect. Our driving school can make it an enjoyable exprience whether you are new to driving or not. At Aceway

Driving School in Birmingham, we know taking the wheel again after a failed attempt can be difficult and you need a friendly, patient Driving Instructor who can understand your learning to drive style and your needs.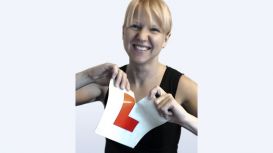 burystedmundsdrivingschool.net
The driving instructors at Bury St Edmunds Driving School use tried, tested and proven teaching techniques. The system we use accommodates learners of all ages and abilities. Our instructors are at

all times friendly, patient and at all times instill confidence within our learners. We believe this combined with our teaching technique is what provides the majority of our learners with a first time driving test pass.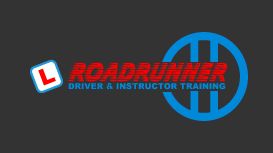 Roadrunner provides the best driving lessons in East London. We have some of the best qualifiedDSA APPROVED DRIVING INSTRUCTORS in Essex. We also have the friendliest instructors in North London and

surrounding London. We provide intensive courses in Tower Hamlets, intensive courses inRedbridge and intensive courses in Newham. We guarantee to put 100% of our expertise to help you pass 1st time. Call us now after all we are one of the best driving school in East London.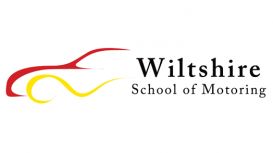 We are delighted to be able to offer you either hourly or two hourly driving lessons OR our popular 'intensive driving course', which enables you to pass your test as quickly and efficiently as

possible. Our professional tuition makes learning an easy and enjoyable experience. Nervous pupils can be reassured that they will be guided by our professional and experienced instructors every step of the way. Lessons are on a one to one basis, tailored to your ability, in a dual-controlled car.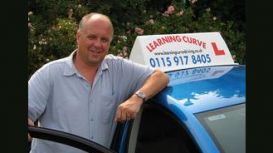 learningcurvedriving.co.uk
If you want to learn to drive in the Nottingham, Beeston, Long Eaton area phone Alan on 0115 9178405 or email learningcurve@ntlworld.com for further details. Learning Curve Driving School is a

friendly, family-run school based in the Beeston area of Nottingham close to the University. Whether you are a new starter or just need a few refresher lessons, we can be flexible in terms of the type of tuition we provide, and in the timing of your lessons.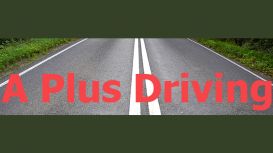 A Plus Driving School has been helping new drivers pass their test in Durham, Sunderland and Gateshead for the last 10 years. We are here to help and advise, cajole and encourge - ensuring a quick and

confident test pass. We do not treat our customers as clones by insisting you have a set number of lessons per week and telling you how long each lesson has to be. Every single customer is different and is treated as such. We treat you as we would like to be treated ourselves.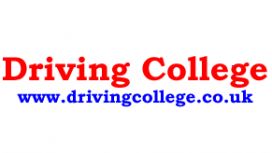 Driving College was established in 1990 and is a driving school in east London which specialises in driving tuition, intensive driving courses, drving crash courses and instructor training. Over the

past years, we have grown to be one of the most popular and successful driving schools in east London, North London and Essex, with many passes locally.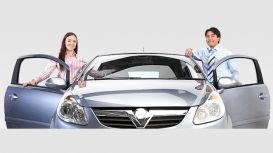 bryans-driving-school.co.uk
Start your driving lessons in Bournemouth, with a fully qualified driving instructor (ADI) with over 30 years experience. Several thousand pupils have passed their driving test in Bournemouth due to

our professional, calm, patient and friendly style of teaching. Being a high grade instructor, with a caring, methodical approach ensures a very high pass rate.
---
No matter if you are a teenager wanting to learn how to drive a car or a person, who wants to improve their driving skills or get a professional category for their business, finding a reliable and professional driving school is very important. If finding a reliable driving school is part of your agenda right now, we believe we can help you find the right driving school for you. Just check out our tips and recommendations for how to find the right driving school.
There is definitely a driving school to find everyone's needs and requirements. Unfortunately, there is no existing agency that oversees driving schools nationally. Therefore, it may take some digging to find a reliable, accredited and approved driving school near you. Therefore, when choosing a driving school, even if you believe you have found the best one, don't rush your decision and take your time to consider all aspects of becoming a student of this driving school. Ask all the questions you are interested in before you sign up with a driving school.
Choosing a Driving School: Know Your Options
Before you even start researching for the best driving school, you need to consider an important aspect – the type of student taking the driving school classes. Generally, there are two main categories of driving schools:
• Driving schools for first-time drivers – such education is divided in two, the classroom and some time spent behind the wheel.
• Defensive driving schools – Such courses are dedicated to experienced drivers who would like to improve and polish their skills for a number of reasons.
Choosing a Driving School: Do a Research
Of course, choosing the right driving school is important, this is why you want to take your time and do research to make sure you are making the right decision. Whenever you decide on a driving school, make sure to check if it is accredited and licensed by the appropriate government agency. You can easily check such information online, so take your time to do the research.
Choosing a Driving School: Check the Curriculum
When choosing a driving school, make sure to check the curriculum and see if you are happy with what the driving school can offer as an education system. At the end of the day, you want to feel convenient with the curriculum plan and make sure you will be able to learn as much as possible for a shorter period of time.
Before You Choose a Driving School, Check the Classroom
Of course, it is also important to check the facilities of the driving school and see how you find them. It is important to be happy with the facilities and how they feel like. The more convenient and good you feel in the classroom, the easier it will be for you to go through the learning process. Check out if the driving school has a teaching system with textbooks or they prefer a more informal way of teaching. Ask the driving school for how long they have been in the business and get references.
When Choosing a Driving School, Check Out the Car
As much as you are interested in the classroom of the driving school, you should also check the cars that will be used during the teaching and learning process. Take your time to access the condition and the shape the vehicle is in, how good or poorly the driving school maintains their cars. Also, make sure that all vehicles are clearly marked as student drivers. Additionally, you can also check the driving school has liability insurance so all students are adequately covered.
Choosing a Driving School: Ask for "Hands On" Time
As much as the time spent in the classroom of the driving school is important, it is equally important the time you will spend behind the wheel. Nothing beats getting out on the road and this is the time you will learn the most about driving and improve your skills the most. Therefore, when choosing a driving school, you should check how much time you will spend behind the wheel, in what kind of conditions will be the learning. Every driving school is different in this sense. Therefore, when choosing a driving school, you should make sure to make the most of the learning process, therefore you should be happy with all aspects of the learning process.
Get to Know the Driving School's Instructor
Probably the most important aspect of your overall experience with a driving school is not the classroom and facilities, neither the condition of the vehicles. The most important aspect of a driving school is the instructor, who will teach you how to drive a car. You should feel comfortable and convenient in the relationship you will have with them. At the end of the day, an instructor should be a positive role model, who is able to properly communicate their knowledge and share their experience. Not everybody is born to be a good driving instructor. It is up to you to make sure you are happy to spend time with the driving school's instructor, their teaching methods suit you.
Where to Find the Right Driving School
Of course, the first thing you will do when looking for a reliable driving school is to check out recommendations. Most of the people you know are drivers or learning to become such. Almost everyone has experience with a driving instructor, therefore it is easy to speak to the people you know, family members, friends, etc. and get recommendations. However, if you are not able to get recommendations from people, you can always check out the online space, where you will find a plethora of referrals and recommendations, people who share their opinions and experience with driving schools. Filter out the good reviews, narrow down your choice, and it will be easier for you to make a final decision. This online directory is also a good way to find what you are looking for, check out a plethora of driving schools near you here.
Choosing a driving school: know your options
Choosing a driving school: do a research
Choosing a driving school: check the curriculum
Before you choose a driving school, check the classroom
When choosing a driving school, check out the car
Choosing a driving school: ask for "hands on" time
Get to know the driving school's instructor
Where to find the right driving school