Recommended Driving Schools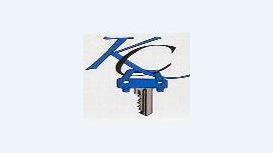 We provide expert instruction and between us we benefit from 15 years teaching experience in Knutsford and surrounding areas. At KC Driving School our primary objective is to teach you to drive in a

safe and fun environment. We pride ourselves on been very patient, calm and encouraging with all our pupils and this helps achieve our aim of making learning to drive as stress-free as possible. We always strive for a first time pass!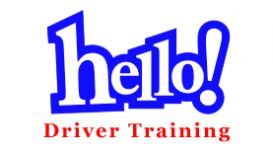 Learning to drive is one of the most exciting and responsible challenges you could ever take on as a life skill. With this in mind, Hello Driver Training teaches you to be a safe driver. We have 13

years of professional experience to develop your skills for your independence. We provide one to one tuition for the theory test so that you have a good chance of passing first time. This includes the Hazard Perception, Question Bank & Case studies. Driving lessons take place mainly in Stevenage.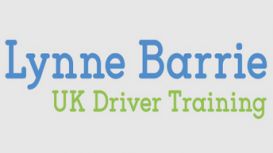 Whatever your training needs Lynne will be happy to help you succeed. Lynne Barrie UK Driver Training provides training, consultancy and coaching for learner drivers, driving instructors and those who

want to become approved driving instructors (ADIs). Based in the West Midlands, we have driving instructor clients from everywhere in the UK. Lynne Barrie is one of the most successful and highly qualified driving instructors in the country and holds a Masters Degree in Driver Training.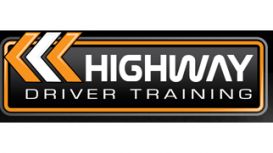 Highway Driver Training is your local Independent Driving School For Driving Lessons in Newton Abbot, Teignmouth, Torbay, Torquay, Paignton, Dawlish and the surrounding areas in South Devon. We rely

on our reputation for delivering high quality, user friendly and cost effective driving tuition. We know our reputation ultimately relies on you; which is why you can rest assured that we will do our very best to make developing your driving skills a thoroughly enjoyable experience.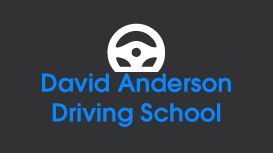 davidandersondrivingschool.co.uk
If you are a nervous driver, getting out and on the road can be intimidating. Our driving school has a professional and patient driving instructor who can help you to gain confidence and learn extra

skills. If you need assistance with theory tests in Greenock, David Anderson Driving School can help you. He can help you to pass your theory test, and can also give you mock driving tests and courses to prepare you for the real thing.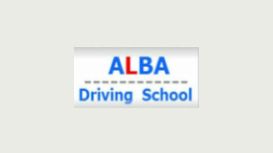 ALBA Driving School is a well established driving school based in Brighton East Sussex and we offer driver training nationwide. We are specialised in driving industry providing learner and driver

training. ALBA is one of the best driving schools in the Country. ALBA always strives to keep up to date with the latest information and changes in the driving instruction industry and for your peace of mind we have recently undertaken and passed an Enhanced Criminal Records Bureau check.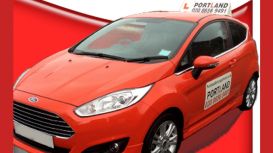 portlanddrivingschool.co.uk
Hi and welcome to Portland driving school, an independent, family run driving school which was established in 1966, providing high quality driving tuition in South East London and Croydon. All of our

instructors are fully qualified DSA approved and CRB checked. Lessons can easily be tailored to suit your needs depending on your experience and ability. Our non smoking instructors teach using a calm relaxed manner in order to put you at ease especially if your feeling nervous.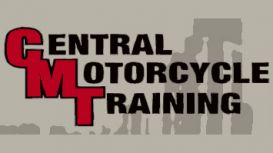 Central Motorcycle Training is the Forth Valleys newest Motorcycle training school. Offering the flexability of 2 sites in both Alloa and Falkirk, Our sites are all within a 5 to 10 minute drive from

the main motorway system, making travelling from Edinburgh, Glasgow, Stirling or surrounding areas easily manageable. Open 7 days a week and evenings for those who find it difficult getting away during the day.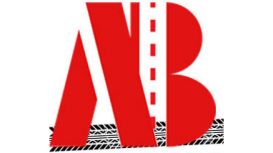 Are you looking for Driving Lessons Leeds, Wakefield? Well you've definitely come to the right place. AB Driving School was founded by Antony Bedford a grade 6 ADI, in 2000. We've got the top experts

in Driving Instructors in Leeds, Wakefield and we aim to improve the standard of driver tuition in the whole West Yorkshire area. Not many people know, but the majority of driving schools regularly use PDI's. PDI's are trainee instructors, who have not yet fully qualified.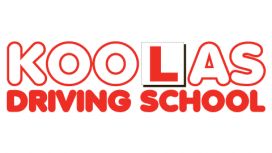 Learn to drive with Koolas Driving School in Croydon and South London for driving lessons with qualified driving instructors in a BMW Mini Cooper, manual or automatic driving lessons, pass plus,

theory test support and intensive driving courses. Koolas's extraordinary growth is a reflection of the drive and determination of our drivers and management team. Learn more about us and our driving instructors.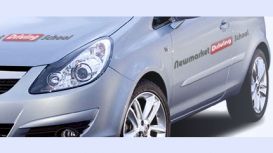 Newmarket Driving School provide driving lessons in Newmarket, Cambridge and surrounding villages. We provide high quality driving tuition at affordable prices. Our instructors are friendly and

patient enabling you to learn in a stress free environment. We are an independent school providing professional driving lessons from male and female driving instructors. We provide driving lessons 7 days a week to fit around your other commitments and rest assured, all our driving lessons do last a full hour.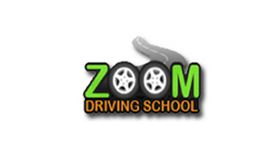 The premier drivers training, lesson and testing company servicing all of your drivers education needs! Our professional, friendly staff and instructors offer a stress free environment while helping

students develop the skills necessary for a lifetime of collision and ticket free driving. Make your appointment today and get on the road to driving success!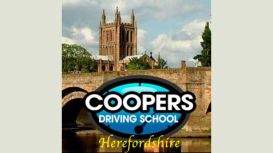 driving-school-hereford.co.uk
Due to demand we are looking to take on one additional instructor in the Hereford area. Please call our freephone number if you are an instructor who would like to be part of the most professional

driving school in Herefordshire. We are one of Hereford's leading driving schools and we offer quality tuition throughout the county. Our instructors are some of the most highly trained and recommended in the industry are we here to help you pass your driving test quickly and safely.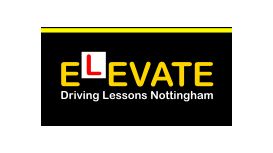 drivinglessonsnottinghamelevate.com
A quality Driving School in Arnold, Nottingham we have both female driving instructors as well as male driving instructors and only allow DVSA ( Driving Standards Vehicle Agency ) registered and

approved suitably qualified driving instructors to conduct driving lessons who all must undergo regular enhanced CRB disclosure checks before being allowed to give driving instruction at our Driving School in Nottingham.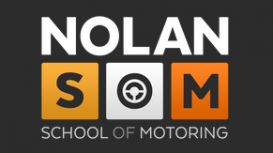 nolanschoolofmotoring.co.uk
At Nolan School of Motoring we're committed to providing a competitive service with high quality driving lessons in the Stockport area and the surrounding region. Our driving instructor in Stockport

has Excellent First Time Pass Rates. Great Customer Testimonials. Call Today on 0161 429 0297 or 07828 322 973. Our driving Instructor in Stockport has a wealth of knowledge.
---
No matter if you are a teenager wanting to learn how to drive a car or a person, who wants to improve their driving skills or get a professional category for their business, finding a reliable and professional driving school is very important. If finding a reliable driving school is part of your agenda right now, we believe we can help you find the right driving school for you. Just check out our tips and recommendations for how to find the right driving school.
There is definitely a driving school to find everyone's needs and requirements. Unfortunately, there is no existing agency that oversees driving schools nationally. Therefore, it may take some digging to find a reliable, accredited and approved driving school near you. Therefore, when choosing a driving school, even if you believe you have found the best one, don't rush your decision and take your time to consider all aspects of becoming a student of this driving school. Ask all the questions you are interested in before you sign up with a driving school.
Choosing a Driving School: Know Your Options
Before you even start researching for the best driving school, you need to consider an important aspect – the type of student taking the driving school classes. Generally, there are two main categories of driving schools:
• Driving schools for first-time drivers – such education is divided in two, the classroom and some time spent behind the wheel.
• Defensive driving schools – Such courses are dedicated to experienced drivers who would like to improve and polish their skills for a number of reasons.
Choosing a Driving School: Do a Research
Of course, choosing the right driving school is important, this is why you want to take your time and do research to make sure you are making the right decision. Whenever you decide on a driving school, make sure to check if it is accredited and licensed by the appropriate government agency. You can easily check such information online, so take your time to do the research.
Choosing a Driving School: Check the Curriculum
When choosing a driving school, make sure to check the curriculum and see if you are happy with what the driving school can offer as an education system. At the end of the day, you want to feel convenient with the curriculum plan and make sure you will be able to learn as much as possible for a shorter period of time.
Before You Choose a Driving School, Check the Classroom
Of course, it is also important to check the facilities of the driving school and see how you find them. It is important to be happy with the facilities and how they feel like. The more convenient and good you feel in the classroom, the easier it will be for you to go through the learning process. Check out if the driving school has a teaching system with textbooks or they prefer a more informal way of teaching. Ask the driving school for how long they have been in the business and get references.
When Choosing a Driving School, Check Out the Car
As much as you are interested in the classroom of the driving school, you should also check the cars that will be used during the teaching and learning process. Take your time to access the condition and the shape the vehicle is in, how good or poorly the driving school maintains their cars. Also, make sure that all vehicles are clearly marked as student drivers. Additionally, you can also check the driving school has liability insurance so all students are adequately covered.
Choosing a Driving School: Ask for "Hands On" Time
As much as the time spent in the classroom of the driving school is important, it is equally important the time you will spend behind the wheel. Nothing beats getting out on the road and this is the time you will learn the most about driving and improve your skills the most. Therefore, when choosing a driving school, you should check how much time you will spend behind the wheel, in what kind of conditions will be the learning. Every driving school is different in this sense. Therefore, when choosing a driving school, you should make sure to make the most of the learning process, therefore you should be happy with all aspects of the learning process.
Get to Know the Driving School's Instructor
Probably the most important aspect of your overall experience with a driving school is not the classroom and facilities, neither the condition of the vehicles. The most important aspect of a driving school is the instructor, who will teach you how to drive a car. You should feel comfortable and convenient in the relationship you will have with them. At the end of the day, an instructor should be a positive role model, who is able to properly communicate their knowledge and share their experience. Not everybody is born to be a good driving instructor. It is up to you to make sure you are happy to spend time with the driving school's instructor, their teaching methods suit you.
Where to Find the Right Driving School
Of course, the first thing you will do when looking for a reliable driving school is to check out recommendations. Most of the people you know are drivers or learning to become such. Almost everyone has experience with a driving instructor, therefore it is easy to speak to the people you know, family members, friends, etc. and get recommendations. However, if you are not able to get recommendations from people, you can always check out the online space, where you will find a plethora of referrals and recommendations, people who share their opinions and experience with driving schools. Filter out the good reviews, narrow down your choice, and it will be easier for you to make a final decision. This online directory is also a good way to find what you are looking for, check out a plethora of driving schools near you here.
Choosing a driving school: know your options
Choosing a driving school: do a research
Choosing a driving school: check the curriculum
Before you choose a driving school, check the classroom
When choosing a driving school, check out the car
Choosing a driving school: ask for "hands on" time
Get to know the driving school's instructor
Where to find the right driving school