Recommended Driving Schools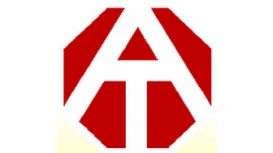 autotechdriverandridertraining.com
Auto Tech driving instructors aim to prepare you for your driving / motorcycle test in the shortest possible time. Auto Tech Driver & Rider Training has a high first time pass rate and we want to help

you achieve your goal. The sooner you book your driving lessons the sooner you can ditch your 'L' plates.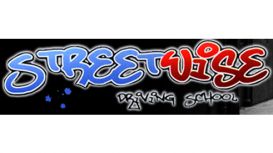 At Streetwise we believe learning to drive should be fun and enjoyable at all times. We are a well established driving school with a reputation for providing the highest levels of tuition along with

excellent pass rates. Streetwise recognise the importance of learning on a safe and comfortable environment and provide a choice of modern, air conditioned vehicles fitted with dual controls for your safety.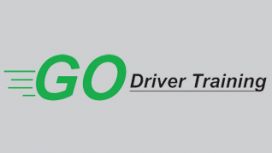 Go Driver Training are based in Didcot and are committed to providing a competitive service with high quality driving lessons. The instructors are fully qualified, friendly, patient and welcome

nervous beginners. We offer block booking discounts and gift vouchers. For any further information or advice about our driving lessons please don't hesitate to contact us. We take the time to listen, and work with you to give you the structured level of tuition you need.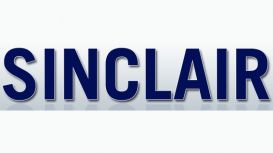 sinclairdrivertraining.co.uk
Sinclair Driver Training is a DSA Approved driving school, based in West Norwood, and covering South East London. With more than 19 years of teaching learner drivers, we have exactly the expertise and

experience that you require. We welcome learners of all ages and abilities, including nervous pupils.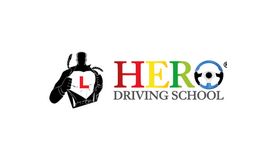 We only select the most experienced and highly trained instructors, who have mastered the full DSA syllabus and are qualified, approved by DSA. They must also demonstrate that, they have knowledge of

all popular test centres our pupils normally book and it's surrounding areas as well as typical routes used during a test, as passing this knowledge pupils is vital to getting passed first time. It's only then they can join us and become part of our elite team of instructors.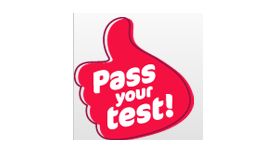 stokedrivinginstructor.co.uk
We know that when you are looking for driving lessons the choice can be overwhelming, so many offers and so many promises. This is where Stoke Driving Instructors can help you find the right

instructor for you. First call us 01782 957173 Your call will be answered by our professional staff, they will explain our products and which may be the best suited for you. They will be book your lesson direct into the the instructors diary.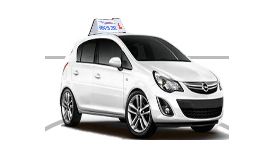 We are the complete driving school offering driving lessons and training courses to the individual learner and small to medium companies. We are one of only a few driving schools that can offer both

manual or automatic driving lessons. Like so many other driving schools we only have instructors that are Approved Driving Instructors (ADI's), so how do our instructors differ from the average driving instructor? 1 All our instructors are also Assessors.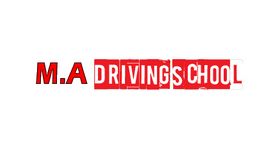 M.A Driving School provide, friendly, fun Manual & Automaticdriving lessons in Sheffield, Manual & Automatic driving lessons in Rotherham. Our driving school offer male & female Sheffield driving

instructors with outstanding driving teaching skill who distribute adapted driving lessons best for preparing you for taking your driving test in the Sheffield/Rotherham area.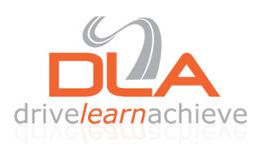 We've nothing against those kind of offers or companies but we feel our prices are very competitive and after your first lesson (only £20 for 2 hours) we're sure you'll see why we've built an

enviable reputation as Cardiff's most innovative and totally epic driving school bar none - fact.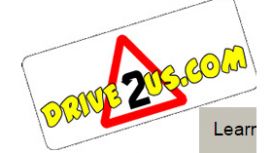 Our team are able to book driving lessons at short notice and will also cover driving tests for those pupils who have been previously been learning with other driving schools. All of our Driving

Instructors are targeted to achieve at least an 85% pass rate which is far higher than the national average. We are also able to provide residential intensive courses in Bristol which guarantee a quick pass to those needing a license quickly.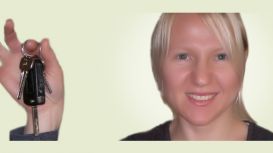 Finding your perfect driving school can be a challenging process. An ideal driving school will offer affordable driving lessons with an experienced but friendly driving instructor. Sudbury School of

Driving has established itself based on all of these plus much more. We often receive recommendations from previous learner drivers based on our excellent track record of driving test passes, affordable lessons and friendly approaching to teaching.
Drive Chicks female driving instructors offer expert, friendly and fun driving tuition across Leicester, Loughborough and surrounding areas. Our pupils tell us that learning to drive with us is never

dull which means we must be doing something right! With 10 years experience you will benefit from top quality teaching (we also train Driving Instructors) but also an easy going and friendly approach that really allows you to relax and enjoy your lessons.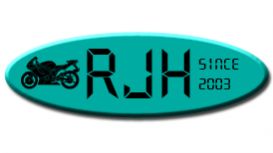 From total beginners to experienced road users, we have a variety of training courses to get you on the road safely. RJH CBT & Motorbike Training Centre is a specialist CBT and Full Test Motorcycle

Training Centre. We offer the very best in motorcycle lessons and training and our instruction and courses can be booked to fit in with your work commitments seven days a week. We provide loan mopeds, motorbikes, helmets, gloves and all the equipment you will need.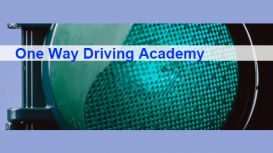 one-way-driving-academy.co.uk
We provide our learner drivers with the right conditions to receive good, sound training and preparation. Our friendly driving instructors have many years of professional experience. This makes

learning with us particularly straightforward and helps us offer you excellent support on your way to obtaining your driving licence. We provide long-term guidance during the preparation phase and are happy to answer any questions you may have.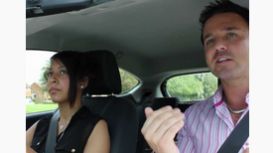 driving-school-northampton.co.uk
Our driving school in Northampton does not compromise on quality and we don't think you should either. There is no need to pay over the odds for great driving lessons Northampton, our driving lessons

in Northampton are cheap, saving you money in the long run. The average pupil learning with us passed first time after 21 hours of driving tuition - The national average is 45 hours!
---
No matter if you are a teenager wanting to learn how to drive a car or a person, who wants to improve their driving skills or get a professional category for their business, finding a reliable and professional driving school is very important. If finding a reliable driving school is part of your agenda right now, we believe we can help you find the right driving school for you. Just check out our tips and recommendations for how to find the right driving school.
There is definitely a driving school to find everyone's needs and requirements. Unfortunately, there is no existing agency that oversees driving schools nationally. Therefore, it may take some digging to find a reliable, accredited and approved driving school near you. Therefore, when choosing a driving school, even if you believe you have found the best one, don't rush your decision and take your time to consider all aspects of becoming a student of this driving school. Ask all the questions you are interested in before you sign up with a driving school.
Choosing a Driving School: Know Your Options
Before you even start researching for the best driving school, you need to consider an important aspect – the type of student taking the driving school classes. Generally, there are two main categories of driving schools:
• Driving schools for first-time drivers – such education is divided in two, the classroom and some time spent behind the wheel.
• Defensive driving schools – Such courses are dedicated to experienced drivers who would like to improve and polish their skills for a number of reasons.
Choosing a Driving School: Do a Research
Of course, choosing the right driving school is important, this is why you want to take your time and do research to make sure you are making the right decision. Whenever you decide on a driving school, make sure to check if it is accredited and licensed by the appropriate government agency. You can easily check such information online, so take your time to do the research.
Choosing a Driving School: Check the Curriculum
When choosing a driving school, make sure to check the curriculum and see if you are happy with what the driving school can offer as an education system. At the end of the day, you want to feel convenient with the curriculum plan and make sure you will be able to learn as much as possible for a shorter period of time.
Before You Choose a Driving School, Check the Classroom
Of course, it is also important to check the facilities of the driving school and see how you find them. It is important to be happy with the facilities and how they feel like. The more convenient and good you feel in the classroom, the easier it will be for you to go through the learning process. Check out if the driving school has a teaching system with textbooks or they prefer a more informal way of teaching. Ask the driving school for how long they have been in the business and get references.
When Choosing a Driving School, Check Out the Car
As much as you are interested in the classroom of the driving school, you should also check the cars that will be used during the teaching and learning process. Take your time to access the condition and the shape the vehicle is in, how good or poorly the driving school maintains their cars. Also, make sure that all vehicles are clearly marked as student drivers. Additionally, you can also check the driving school has liability insurance so all students are adequately covered.
Choosing a Driving School: Ask for "Hands On" Time
As much as the time spent in the classroom of the driving school is important, it is equally important the time you will spend behind the wheel. Nothing beats getting out on the road and this is the time you will learn the most about driving and improve your skills the most. Therefore, when choosing a driving school, you should check how much time you will spend behind the wheel, in what kind of conditions will be the learning. Every driving school is different in this sense. Therefore, when choosing a driving school, you should make sure to make the most of the learning process, therefore you should be happy with all aspects of the learning process.
Get to Know the Driving School's Instructor
Probably the most important aspect of your overall experience with a driving school is not the classroom and facilities, neither the condition of the vehicles. The most important aspect of a driving school is the instructor, who will teach you how to drive a car. You should feel comfortable and convenient in the relationship you will have with them. At the end of the day, an instructor should be a positive role model, who is able to properly communicate their knowledge and share their experience. Not everybody is born to be a good driving instructor. It is up to you to make sure you are happy to spend time with the driving school's instructor, their teaching methods suit you.
Where to Find the Right Driving School
Of course, the first thing you will do when looking for a reliable driving school is to check out recommendations. Most of the people you know are drivers or learning to become such. Almost everyone has experience with a driving instructor, therefore it is easy to speak to the people you know, family members, friends, etc. and get recommendations. However, if you are not able to get recommendations from people, you can always check out the online space, where you will find a plethora of referrals and recommendations, people who share their opinions and experience with driving schools. Filter out the good reviews, narrow down your choice, and it will be easier for you to make a final decision. This online directory is also a good way to find what you are looking for, check out a plethora of driving schools near you here.
Choosing a driving school: know your options
Choosing a driving school: do a research
Choosing a driving school: check the curriculum
Before you choose a driving school, check the classroom
When choosing a driving school, check out the car
Choosing a driving school: ask for "hands on" time
Get to know the driving school's instructor
Where to find the right driving school