Recommended Driving Schools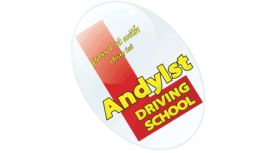 mansfield-driving-schools.co.uk
We are here to meet all your driving needs whether you are learning to drive for the first time, changing driving schools or just wanting to brush up on your skills after you've passed. We offer a

second to none service tailored to your individual needs and learning style. Why wait? Book up today and let us take you on a driving experience that will result in you becoming a confident and accomplished driver. Our driving lessons in Mansfield will be designed specifically with the learner in mind.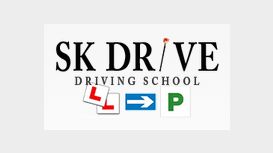 Driving instructors are DVSA (Driver and Vehicle Standards Agency) fully qualified ADI approved driving instructor who have also been CRB checked. Our driving instructor aim to always exceed the

standard expectation of the Department of Transport for role of driving instructor.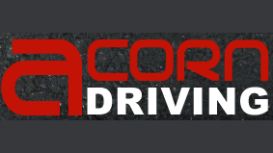 Est since 1988 Acorn Driving is a family run business acting as agents for Advanced driving instructors all with good reputations and of course good pass rates! From hourly to intensive courses for

beginners to simply regaining your confidence on the road, our driving instructors are waiting to help you establish your independence in the way you travel through practical lessons and In car Theory tuition or Home study. In order to start driving you will need a UK Provisional drivers licence.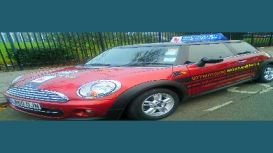 We have a very high pass rate. Our aim is not only to help you pass first time but also to train you to become a defensive, confident driver for life, this can only be gained through highly

experienced driving instructors which we provide. Our friendly and patient instructor will help guide you all the way to success with our unique 1 to 1 teaching system, that will help you pass as quick and easy as possible.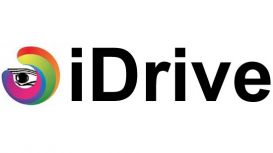 At iDrive we only use fully qualified DSA Approved Driving Instructors who have the necessary skills and patience to guide you safely through to a successful test pass. With both male and female

instructors we can cater for all your driving needs. Your lessons will be arranged at a time to suit you, and we will pick you up from the most convenient location which may be home, work or college.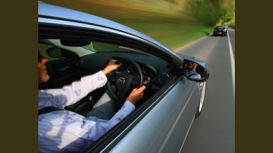 Branksome School of Motoring was established in 1979 and provides a range of services from standard driving lessons to a Pass Plus, Learning to drive should be relaxing for the pupil and that is the

enviroment we like to work in. BRANKSOME SCHOOL OF MOTORING has been teaching driver tuition for more than a quarter of a century and we are very proud of our great success's over the years and aim to continue to maintain the high driving standards that are required to make you a safe driver for life.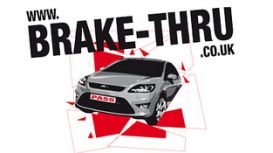 Getting your driving licence opens up the world - giving you the freedom to hop in your car and go where you want, when you want! No more waiting for buses, getting soaked on your bike, or dragging

your family out to pick you up in front of your friends! We provide driving lessons in Portsmouth, and many more (check our Areas page) - and we choose the best driving instructors so you get effective tuition and great value for money.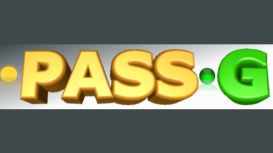 Welcome to L-PASS-GO Driving School providing Learner Driver Instruction to Plymouth and the surrounding area. Congratulations to Gary for recently being ranked as a Grade A instructor. L-PASS-GO

Driving School gives you a great chance to get on the road with support from initial learning, through to the tests themselves and even further with our Pass Plus driver training and lessons.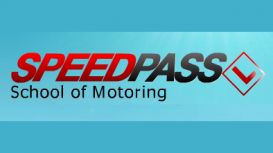 Whether you're a beginner, have some driving experience or just in need of refresher lessons, we offer patient and friendly tuition. Our Driving Standards Agency (DSA) approved instructors will give

structured, uncomplicated lessons following a recognised syllabus to best prepare you for today's roads.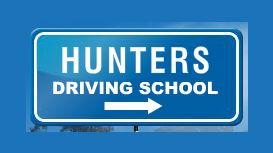 We are a small friendly, family run business which aims to offer professional, patient and individual driving instruction at competitive rates. We are based on the Surrey, Hampshire, and Berkshire

borders and therefore cover a wide area. This is voluntary scheme which helps newly qualified drivers gain a greater confidence when it comes to day to day driving. The course covers not only motorway driving but looks to improve and bring basic skills to the next level.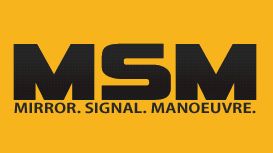 MSM Norwich Driving Lessons, prides itself on providing high quaility driving lessons in Norwich and the surrounding areas, using DSA quailified driving instructors, we have the knowledge and

experience to help you beomce a competant succeessful driver.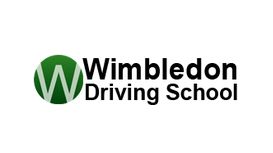 wimbledondrivingschool.com
When it's time for you to get a driving license you're going to want to learn to drive from the best. Wimbledon Driving School Instructors are the most qualified in their field and deliver the highest

quality service. Teaching exclusively in the South London area and without venturing North of the river, we've managed to rank 4th in the entire country for our superior success rates.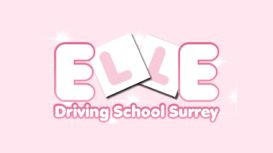 elledrivingschoolsurrey.co.uk
Welcome to Elle Driving School Surrey Our friendly driving instructors have been police checked and are highly qualified. They have many years of experience and have a high pass rate. We

provide driving lessons and driving courses to a very high standard and have your best interests at heart. We cover areas such as Kingston upon Thames, New Malden, Surbiton, Epsom, Ewell and many more.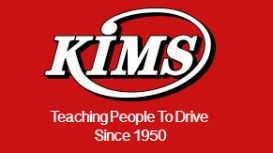 kimsschoolofmotoring.co.uk
Kims School of Motoring is a family run driving school that has been providing driving lessons across East London and Essex since 1950. We are one of London's longest established driving schools with

hundreds of newly qualified drivers. We are one of the oldest independent schools of motoring that covers Essex and East London. We offer a mix of fully qualified male and female driving instructors.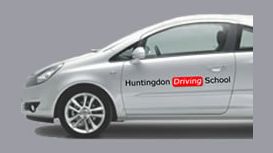 huntingdondrivingschool.net
Huntingdon Driving School have both male and female driving instructors. You can expect the very highest standard from our instructors. He or she will be professional, courteous, friendly and patient.

We also provide great value for money by getting you driving as soon as possible. All our Driving Instructors are local and have an excellent knowledge of local road systems and test routes.
---
No matter if you are a teenager wanting to learn how to drive a car or a person, who wants to improve their driving skills or get a professional category for their business, finding a reliable and professional driving school is very important. If finding a reliable driving school is part of your agenda right now, we believe we can help you find the right driving school for you. Just check out our tips and recommendations for how to find the right driving school.
There is definitely a driving school to find everyone's needs and requirements. Unfortunately, there is no existing agency that oversees driving schools nationally. Therefore, it may take some digging to find a reliable, accredited and approved driving school near you. Therefore, when choosing a driving school, even if you believe you have found the best one, don't rush your decision and take your time to consider all aspects of becoming a student of this driving school. Ask all the questions you are interested in before you sign up with a driving school.
Choosing a Driving School: Know Your Options
Before you even start researching for the best driving school, you need to consider an important aspect – the type of student taking the driving school classes. Generally, there are two main categories of driving schools:
• Driving schools for first-time drivers – such education is divided in two, the classroom and some time spent behind the wheel.
• Defensive driving schools – Such courses are dedicated to experienced drivers who would like to improve and polish their skills for a number of reasons.
Choosing a Driving School: Do a Research
Of course, choosing the right driving school is important, this is why you want to take your time and do research to make sure you are making the right decision. Whenever you decide on a driving school, make sure to check if it is accredited and licensed by the appropriate government agency. You can easily check such information online, so take your time to do the research.
Choosing a Driving School: Check the Curriculum
When choosing a driving school, make sure to check the curriculum and see if you are happy with what the driving school can offer as an education system. At the end of the day, you want to feel convenient with the curriculum plan and make sure you will be able to learn as much as possible for a shorter period of time.
Before You Choose a Driving School, Check the Classroom
Of course, it is also important to check the facilities of the driving school and see how you find them. It is important to be happy with the facilities and how they feel like. The more convenient and good you feel in the classroom, the easier it will be for you to go through the learning process. Check out if the driving school has a teaching system with textbooks or they prefer a more informal way of teaching. Ask the driving school for how long they have been in the business and get references.
When Choosing a Driving School, Check Out the Car
As much as you are interested in the classroom of the driving school, you should also check the cars that will be used during the teaching and learning process. Take your time to access the condition and the shape the vehicle is in, how good or poorly the driving school maintains their cars. Also, make sure that all vehicles are clearly marked as student drivers. Additionally, you can also check the driving school has liability insurance so all students are adequately covered.
Choosing a Driving School: Ask for "Hands On" Time
As much as the time spent in the classroom of the driving school is important, it is equally important the time you will spend behind the wheel. Nothing beats getting out on the road and this is the time you will learn the most about driving and improve your skills the most. Therefore, when choosing a driving school, you should check how much time you will spend behind the wheel, in what kind of conditions will be the learning. Every driving school is different in this sense. Therefore, when choosing a driving school, you should make sure to make the most of the learning process, therefore you should be happy with all aspects of the learning process.
Get to Know the Driving School's Instructor
Probably the most important aspect of your overall experience with a driving school is not the classroom and facilities, neither the condition of the vehicles. The most important aspect of a driving school is the instructor, who will teach you how to drive a car. You should feel comfortable and convenient in the relationship you will have with them. At the end of the day, an instructor should be a positive role model, who is able to properly communicate their knowledge and share their experience. Not everybody is born to be a good driving instructor. It is up to you to make sure you are happy to spend time with the driving school's instructor, their teaching methods suit you.
Where to Find the Right Driving School
Of course, the first thing you will do when looking for a reliable driving school is to check out recommendations. Most of the people you know are drivers or learning to become such. Almost everyone has experience with a driving instructor, therefore it is easy to speak to the people you know, family members, friends, etc. and get recommendations. However, if you are not able to get recommendations from people, you can always check out the online space, where you will find a plethora of referrals and recommendations, people who share their opinions and experience with driving schools. Filter out the good reviews, narrow down your choice, and it will be easier for you to make a final decision. This online directory is also a good way to find what you are looking for, check out a plethora of driving schools near you here.
Choosing a driving school: know your options
Choosing a driving school: do a research
Choosing a driving school: check the curriculum
Before you choose a driving school, check the classroom
When choosing a driving school, check out the car
Choosing a driving school: ask for "hands on" time
Get to know the driving school's instructor
Where to find the right driving school