Recommended Driving Schools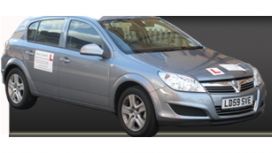 peterjcrouchdrivingschool.co.uk
Learn to drive with an experienced professional driving instructor in a modern dual controlled car on a strictly one to one basis. There will be absolutely no car sharing. Being independent means that

we can be cheaper and more flexible than when part of a large organisation. Probably the most compelling reason to be with an independent driving instructor is that you get a much more personal service. You are a person not a reference number.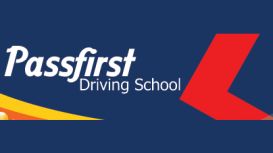 Passfirst Driving School of Harrow offers a professional and friendly service to learner drivers in and around the Harrow area (including Pinner, Northwood, Ruislip, Hatch End and surrounding areas).

We specialise in regular driving lessons and intensive courses, to suit all your needs, making learning to drive and passing your driving test a pleasurable and successful experience.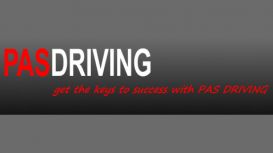 As well as giving you the best chance to pass your driver theory and practical test first time, it's our aim and passion to train you to become a good, confident, intuitive and a safe and confident

driver as DRIVING IS A SKILL FOR LIFE. Using proven, quality driver training and coaching techniques on your driving lessons, learning is easier and often quicker.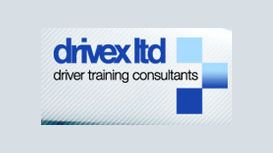 Very few companies and organisations operate without using motor vehicles in one way or another and yet very few have a watertight Driving for Work Policy in place. Our consultancy status means that

we can advise on all aspects of managing your work-related driving activities ensuring that you only use us when you need us! Our initial consultation is usually free of charge and will give you a summary of the current status of your management of work-related road risk strategy.
We are the UK's first all female driving school to acheive National Recognition through our brand and reputation. By providing affordable, quality driving lessons through female instructor's in in a

fun, safe and relaxed atmosphere. U Know when you have been "Kan Kanned!". You cant miss our bright, funky cars and our girly image. At Kan Kan Female instructors Driving School all the cars are slightly different and match the personality of each of our female driving instructors.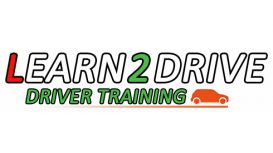 learn2drivedrivertraining.co.uk
Welcome, we are a well established driving school based in Birmingham that offers a complete range of driving lessons in Birmingham and surrounding areas. With a life long passion for driver training,

at Learn 2 Drive Driver Training we aim to change people's lives by teaching them to drive and opening new horizons.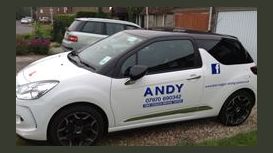 dave-coggon-driving-school.co.uk
Our company is based on the belief that our customers' needs are of the utmost importance and Our entire team is committed to meeting those needs. As a result, a high percentage of our business is

from word of mouth and recommendations. We are a family business that like to offer a fair price for lessons knowing that you will receive high quality tuition every time. We cover our driving lessons around Scunthorpe, Brigg, Kirton, Barton and Winterton as well as all the surrounding villages.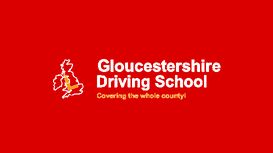 gloucestershiredriving.co.uk
Gloucestershire Driving School, a division of County Learners, is one of Gloucestershire's top driving schools, covering the whole county with great value lessons and a very high pass rate. At

Gloucestershire Driving School we are committed to teaching driving in a friendly, patient and fun environment. If you're looking for weekly lessons or an intensive course, we have what you need. We can help with preparation for the theory test, booking your theory test and your driving test.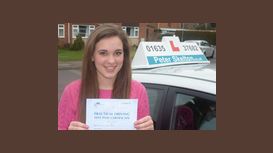 A newbury driving instructor with an independent driving school. Providing driving lessons in Newbury, Thatcham and the surrounding areas. We can also provide lessons in pass plus, parking and

refresher lessons and motorway driving. Discounts and gift vouchers also available. With the benefit of a driving instructor with a high pass rate, you can be assured that you will receive patient and effective tuition to the highest standard.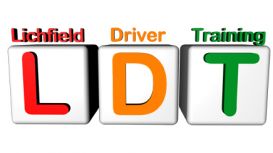 lichfielddrivertraining.co.uk
At Lichfield Driver Training, based in Lichfield Staffordshire, we offer expert tuition, providing you with all the skills needed to not only pass the DSA driving test but also equipping you for safe

driving for life. You will learn to drive in a relaxed friendly way from a fully approved driving instructor (ADI Grade 6) who is based in Lichfield. Using all the latest coaching skills available we will make you feel safe, comfortable and enjoy the experience of learning to drive.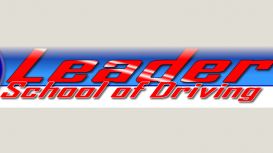 We are so confident that you will love the "Refreshingly Different" tuition that we provide, We will give you a massive £71.00 discount to "Try Us and See". Are you wanting to start driving lessons

in Manchester really soon? And looking to learn to drive with Leader driving school to get that refreshingly different driving experience, and top practical advice from a reliable driving school.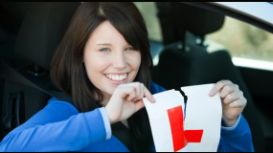 blackandwhitedrivingschool.co.uk
For driving lessons in Brighton and Hove why choose Black and White Driving School? We have highly qualified instructors who are trained to the highest standards. We provide lessons for all levels of

driving; from the nervous beginner, the intermediate right through to the fully qualified driver wanting further training. Our instructors cater for all ages and abilities. We are a local professional business situated in Brighton and Hove who relies entirely on our reputation.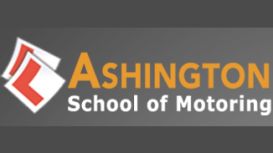 ashingtonschoolofmotoring.co.uk
When you learn to drive with us you will be taught by an Approved Driving Instructor, (ADI), who is Pass Plus and DSA registered. At Ashington School of Motoring we don't try to make everyone fit into

the same pigeon hole. People begin to learn to drive at different levels and with different degrees of competence and ability.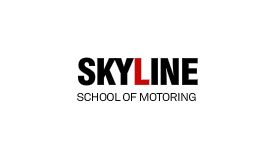 Over the years we have gone from strength to strength and are now one of the most popular and reputable driving schools, providing professional lessons, in Edinburgh. Our friendly driving instructors

are ready to help you drive to success. All our driving instructors have a detailed wide knowledge of the local areas, particularly the Currie and Musselburgh Test Centres. Our instructors are friendly and professional, ensuring a high success (pass) rate for our students.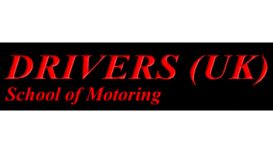 Drivers (UK) School of Motoring established in 1990 is an independent driving school in South London, Surrey and Middlesex. Our fully qualified driving instructors pride themselves on offering

professional structured driving lessons in a relaxed environment.
---
No matter if you are a teenager wanting to learn how to drive a car or a person, who wants to improve their driving skills or get a professional category for their business, finding a reliable and professional driving school is very important. If finding a reliable driving school is part of your agenda right now, we believe we can help you find the right driving school for you. Just check out our tips and recommendations for how to find the right driving school.
There is definitely a driving school to find everyone's needs and requirements. Unfortunately, there is no existing agency that oversees driving schools nationally. Therefore, it may take some digging to find a reliable, accredited and approved driving school near you. Therefore, when choosing a driving school, even if you believe you have found the best one, don't rush your decision and take your time to consider all aspects of becoming a student of this driving school. Ask all the questions you are interested in before you sign up with a driving school.
Choosing a Driving School: Know Your Options
Before you even start researching for the best driving school, you need to consider an important aspect – the type of student taking the driving school classes. Generally, there are two main categories of driving schools:
• Driving schools for first-time drivers – such education is divided in two, the classroom and some time spent behind the wheel.
• Defensive driving schools – Such courses are dedicated to experienced drivers who would like to improve and polish their skills for a number of reasons.
Choosing a Driving School: Do a Research
Of course, choosing the right driving school is important, this is why you want to take your time and do research to make sure you are making the right decision. Whenever you decide on a driving school, make sure to check if it is accredited and licensed by the appropriate government agency. You can easily check such information online, so take your time to do the research.
Choosing a Driving School: Check the Curriculum
When choosing a driving school, make sure to check the curriculum and see if you are happy with what the driving school can offer as an education system. At the end of the day, you want to feel convenient with the curriculum plan and make sure you will be able to learn as much as possible for a shorter period of time.
Before You Choose a Driving School, Check the Classroom
Of course, it is also important to check the facilities of the driving school and see how you find them. It is important to be happy with the facilities and how they feel like. The more convenient and good you feel in the classroom, the easier it will be for you to go through the learning process. Check out if the driving school has a teaching system with textbooks or they prefer a more informal way of teaching. Ask the driving school for how long they have been in the business and get references.
When Choosing a Driving School, Check Out the Car
As much as you are interested in the classroom of the driving school, you should also check the cars that will be used during the teaching and learning process. Take your time to access the condition and the shape the vehicle is in, how good or poorly the driving school maintains their cars. Also, make sure that all vehicles are clearly marked as student drivers. Additionally, you can also check the driving school has liability insurance so all students are adequately covered.
Choosing a Driving School: Ask for "Hands On" Time
As much as the time spent in the classroom of the driving school is important, it is equally important the time you will spend behind the wheel. Nothing beats getting out on the road and this is the time you will learn the most about driving and improve your skills the most. Therefore, when choosing a driving school, you should check how much time you will spend behind the wheel, in what kind of conditions will be the learning. Every driving school is different in this sense. Therefore, when choosing a driving school, you should make sure to make the most of the learning process, therefore you should be happy with all aspects of the learning process.
Get to Know the Driving School's Instructor
Probably the most important aspect of your overall experience with a driving school is not the classroom and facilities, neither the condition of the vehicles. The most important aspect of a driving school is the instructor, who will teach you how to drive a car. You should feel comfortable and convenient in the relationship you will have with them. At the end of the day, an instructor should be a positive role model, who is able to properly communicate their knowledge and share their experience. Not everybody is born to be a good driving instructor. It is up to you to make sure you are happy to spend time with the driving school's instructor, their teaching methods suit you.
Where to Find the Right Driving School
Of course, the first thing you will do when looking for a reliable driving school is to check out recommendations. Most of the people you know are drivers or learning to become such. Almost everyone has experience with a driving instructor, therefore it is easy to speak to the people you know, family members, friends, etc. and get recommendations. However, if you are not able to get recommendations from people, you can always check out the online space, where you will find a plethora of referrals and recommendations, people who share their opinions and experience with driving schools. Filter out the good reviews, narrow down your choice, and it will be easier for you to make a final decision. This online directory is also a good way to find what you are looking for, check out a plethora of driving schools near you here.
Choosing a driving school: know your options
Choosing a driving school: do a research
Choosing a driving school: check the curriculum
Before you choose a driving school, check the classroom
When choosing a driving school, check out the car
Choosing a driving school: ask for "hands on" time
Get to know the driving school's instructor
Where to find the right driving school