Recommended Driving Schools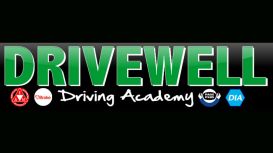 Thank you for your interest. We hope you find our website both enjoyable and informative giving you an insight into the range of services that we offer at Drivewell Driving Academy. Find out more

about Drivewell Driving Academy and our instructors on the "About Us" page. So whether you are a new driver sitting behind the steering wheel for the first time, have had some lessons and just want to build your confidence, or an experienced driver wanting refresher tuition.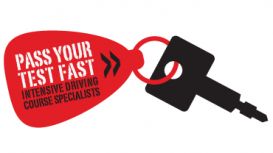 Here at Pass Your Test Fast we try to provide you with a service you can trust. There are no gimmicks, no false promises, just the guarantee that we will give you 6 hours of the best driving

instruction possible every day of your course until you take your test. We do this by only using the best DSA qualified instructors and all of our instructors have over 20 years experience.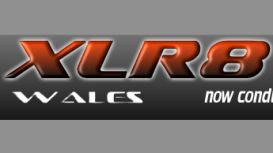 We aim to get you to driving test standard as quickly possible so you are not wasting money and time on lessons that you don't need. At the end of the day, your success is our success and the better

job we do for you then the better our reputation. XLR8 Wales Driver Training offer a variety of driving lessons including driving lessons for 14-16 year olds, manual and automatic driving lessons, driving instructor training and a range of Driver CPC periodic training courses.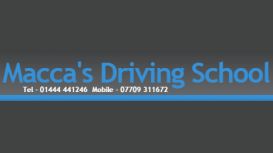 maccasdrivingschool.co.uk
Paul Mackay is a Driving Instructor based in Haywards Heath, in the heart of Mid Sussex, close to the new Burgess Hill Driving Test Centre and is able to offer Driving Lessons for Learners and Driving

Tuition for Qualified Drivers throughout Haywards Heath, Burgess Hill and across all of Mid-Sussex and the Surrounding Towns and Villages. To find out if lessons are available in your area, please check our Areas Covered section.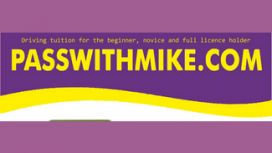 As per the driving standards agency (DSA) approved driving instructor (ADI (cat B)), we are governed by the DSA's voluntary code of conduct, which ensures that yourself, as a potential pupil can rest

assured that you will receive the best training possible at a fair price with reasonable terms and conditions.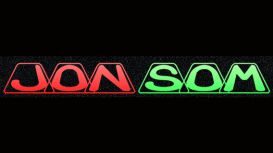 Jon School of Motoring is based in Welling/Bexleyheath Kent and has been established since 2004. We believe learning to drive should be an enjoyable experience and we guarantee you an expert and

friendly service that thrives on word of mouth. We pride ourselves on a fast pass rate and excellent first time pass ratio, at affordable rates, by highly qualified instructors. Most importantly, we want to ensure that you learn all the skills to be a confident and safe driver for life.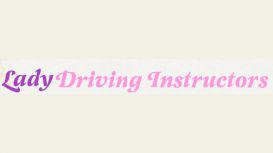 Shopping around for driving lessons? Would you like a refreshing female perspective on learning to drive? Welcome to our fabulous, female driving school serving Edinburgh and the Lothians. All our

talented female driving instructors care about your progress and are eager to help you on your way to driving test success. Take a fun look at the serious business of safe driving for life.
South Side Driving offer PDI driving instructor training courses, designed to lead you through the required steps to help you become a confident, fully qualified Approved Driving Instructor (ADI). Our

advanced ADI training courses are carefully planned and implemented to give you the very best chance of meeting the requirements of the three part ADI test, covering Driving Theory, Driving Ability and Instructional Ability.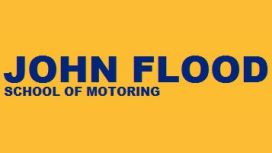 johnfloodschoolofmotoring.co.uk
We are a small family run business with over 40 years' professional driving tuition experience. We pride ourselves in ensuring that all pupils reach the required standard to pass their test in as

short a time as possible, no matter what their previous experience or current driving capability.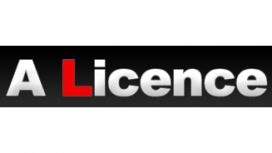 A Licence 2 Drive Uk Ltd was founded early in 2006 by Lee Hemming ADI, who previously worked for British school of motoring (BSM) he decided that he would be able to offer a more unique and personal

service to people looking to drive. We are unique in the fact that we are the only local driving school who solely use black Mini's and provide full support on our internet site including instructional videos and theory support to mention just a few features.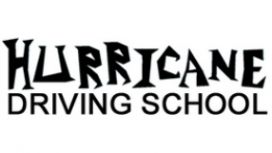 hurricanedrivingschool.co.uk
Hurricane Driving School is a local driving school offering driving lessons and advanced driver training courses in East and West Sussex. We deliver one to one training in a professional and

structured learning process, individually tailored to make sure you learn as effectively as you can. We also believe learning to drive should be a enjoyable experience, making you more relaxed and more able to learn the skills needed to be a safe driver for life.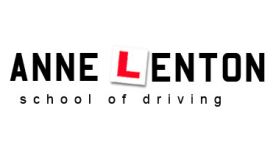 We have been helping new, experienced and international drivers pass their driving tests for 28 years in Staines, Egham, Laleham, Shepperton, Ashford, Wraysbury, Chertsey, Thorpe, Englefield Green and

Spelthorne and Runnymede boroughs. Anne Lenton is a highly successful driving instructor offering driving lessons in Staines and the surrounding areas.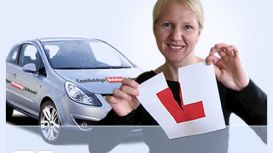 cambridgedrivingschool.net
All of our driving courses are structured around our learners and their schedule, whether that's hourly lessons, intensive courses, semi-intensive, refresher courses or Pass Plus. Taxi training and

driving instructor training is also available. All of the male and female driving instructors working with Cambridge Driving School are fully qualified, friendly and patient and are highly experienced at providing lessons in Cambridge.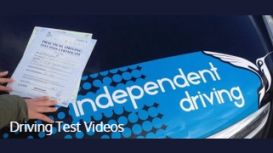 independentdrivingbournemouth.com
We are that confident you will always be learning and having fun that we will get you to the required test standard quickly saving you money. But if your not learning were not teaching so ask for your

MONEY BACK! Perhaps your confidence levels aren't where they were.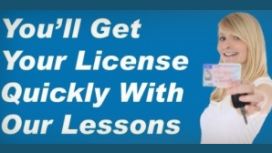 liverpool-driving-lessons.com
Book your driving lessons with a DVSA Approved Driving Instructor (ADI) with over 14 years teaching learner drivers to pass their driving test 1st time of asking. Our driving lessons will be full 1 or

2 hours in a calm & relaxed environment to suit you, all are welcome whatever your standard & our deals are genuine unlike some other driving schools in Liverpool.
---
No matter if you are a teenager wanting to learn how to drive a car or a person, who wants to improve their driving skills or get a professional category for their business, finding a reliable and professional driving school is very important. If finding a reliable driving school is part of your agenda right now, we believe we can help you find the right driving school for you. Just check out our tips and recommendations for how to find the right driving school.
There is definitely a driving school to find everyone's needs and requirements. Unfortunately, there is no existing agency that oversees driving schools nationally. Therefore, it may take some digging to find a reliable, accredited and approved driving school near you. Therefore, when choosing a driving school, even if you believe you have found the best one, don't rush your decision and take your time to consider all aspects of becoming a student of this driving school. Ask all the questions you are interested in before you sign up with a driving school.
Choosing a Driving School: Know Your Options
Before you even start researching for the best driving school, you need to consider an important aspect – the type of student taking the driving school classes. Generally, there are two main categories of driving schools:
• Driving schools for first-time drivers – such education is divided in two, the classroom and some time spent behind the wheel.
• Defensive driving schools – Such courses are dedicated to experienced drivers who would like to improve and polish their skills for a number of reasons.
Choosing a Driving School: Do a Research
Of course, choosing the right driving school is important, this is why you want to take your time and do research to make sure you are making the right decision. Whenever you decide on a driving school, make sure to check if it is accredited and licensed by the appropriate government agency. You can easily check such information online, so take your time to do the research.
Choosing a Driving School: Check the Curriculum
When choosing a driving school, make sure to check the curriculum and see if you are happy with what the driving school can offer as an education system. At the end of the day, you want to feel convenient with the curriculum plan and make sure you will be able to learn as much as possible for a shorter period of time.
Before You Choose a Driving School, Check the Classroom
Of course, it is also important to check the facilities of the driving school and see how you find them. It is important to be happy with the facilities and how they feel like. The more convenient and good you feel in the classroom, the easier it will be for you to go through the learning process. Check out if the driving school has a teaching system with textbooks or they prefer a more informal way of teaching. Ask the driving school for how long they have been in the business and get references.
When Choosing a Driving School, Check Out the Car
As much as you are interested in the classroom of the driving school, you should also check the cars that will be used during the teaching and learning process. Take your time to access the condition and the shape the vehicle is in, how good or poorly the driving school maintains their cars. Also, make sure that all vehicles are clearly marked as student drivers. Additionally, you can also check the driving school has liability insurance so all students are adequately covered.
Choosing a Driving School: Ask for "Hands On" Time
As much as the time spent in the classroom of the driving school is important, it is equally important the time you will spend behind the wheel. Nothing beats getting out on the road and this is the time you will learn the most about driving and improve your skills the most. Therefore, when choosing a driving school, you should check how much time you will spend behind the wheel, in what kind of conditions will be the learning. Every driving school is different in this sense. Therefore, when choosing a driving school, you should make sure to make the most of the learning process, therefore you should be happy with all aspects of the learning process.
Get to Know the Driving School's Instructor
Probably the most important aspect of your overall experience with a driving school is not the classroom and facilities, neither the condition of the vehicles. The most important aspect of a driving school is the instructor, who will teach you how to drive a car. You should feel comfortable and convenient in the relationship you will have with them. At the end of the day, an instructor should be a positive role model, who is able to properly communicate their knowledge and share their experience. Not everybody is born to be a good driving instructor. It is up to you to make sure you are happy to spend time with the driving school's instructor, their teaching methods suit you.
Where to Find the Right Driving School
Of course, the first thing you will do when looking for a reliable driving school is to check out recommendations. Most of the people you know are drivers or learning to become such. Almost everyone has experience with a driving instructor, therefore it is easy to speak to the people you know, family members, friends, etc. and get recommendations. However, if you are not able to get recommendations from people, you can always check out the online space, where you will find a plethora of referrals and recommendations, people who share their opinions and experience with driving schools. Filter out the good reviews, narrow down your choice, and it will be easier for you to make a final decision. This online directory is also a good way to find what you are looking for, check out a plethora of driving schools near you here.
Choosing a driving school: know your options
Choosing a driving school: do a research
Choosing a driving school: check the curriculum
Before you choose a driving school, check the classroom
When choosing a driving school, check out the car
Choosing a driving school: ask for "hands on" time
Get to know the driving school's instructor
Where to find the right driving school