Recommended Driving Schools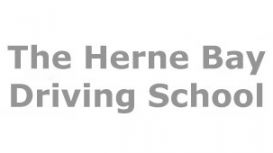 hernebaydrivingschool.co.uk
The Herne Bay Driving School is run by Mike Sutton. Like all of our instructors he chose to work in association with us for the quality support we provide both to him and our customers. We introduce

pupils to instructors, but in return our instructors must perform to a very high standard. The Big Red L Company was founded in 1992 and now cover the whole of Kent.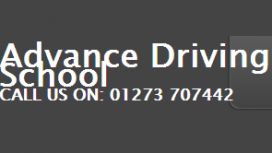 Our main aim has always been to produce good, safe drivers, whilst also helping them to pass their Tests first time. Advance has become a well known name in the area whilst also achieving a very good

reputation. Our driving school in Brighton covers the Brighton & Hove areas, Portslade, Southwick and Shoreham.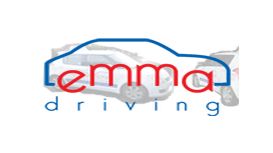 Your training and progress will be very carefully planned and continually monitored. It is expertly delivered and can be combined with additional, modern, training resources to ensure that the

training is both effective and enjoyable. Lessons are provided on an individual, one to one basis, so you will never be asked to share with other students. At the end of the lesson we will review your progress together and agree targets for the next lesson.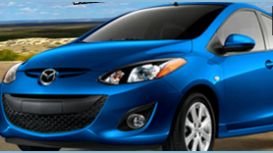 Sky Motor Driving are here to help you to pass the driving test on 1st Attempt. Thank you for visiting us. We will exceed your expectations. We are professional driving instructors who helped many of

people like you to pass the Driving test very easily.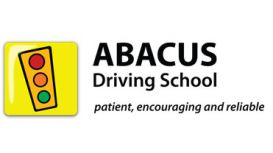 At Abacus we understand that driving is a fundamental Life Skill, because of this we believe it needs to be approached with care. We are dedicated to making the experience as comfortable, relaxed and

smooth as possible. We know that everyone is unique and therefore learns differently. So we ensure that we adapt the coaching to meet your needs. All this will enable you reach a good standard of driving skill which will enable you to pass first time thus saving extra cost.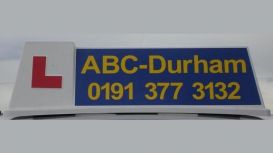 We are an independent Driving Standards Agency approved Driving School teaching in Durham and all surrounding areas (including Coxhoe, Trimdon, Sedgefield, Ferryhill, Spennymoor, Wheatley Hill, etc).

We have an excellent pass rate and have established a well respected reputation by delivering a highly professional service - always ensuring you are given the best possible chance to pass your driving test at the EARLIEST opportunity.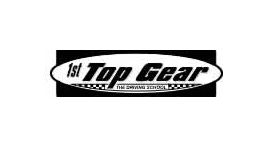 Our driving Instructors in Portsmouth are highly skilled and professional trainers licensed by the D.S.A. and are enhanced CRB checked, guaranteeing that you are assured of quality driving tuition. As

we are one of the most competitively priced Driving Schools in the Portsmouth, Southampton, Petersfield, Fareham, Gosport, Lee on Solent, Whitely, Park Gate, Knowle Village, Warsash areas.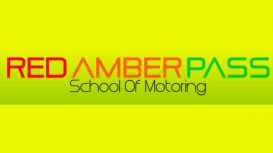 Red Amber Pass is here to put you in the driving seat. Putting you in a seat where you are able to turn yourself from no or less driving experience to becoming a confident driver. We gain our

reputation by high pass rate, this involves high level of consistency and determination to all our pupils. Please see our Testimonals.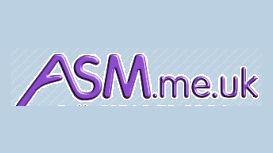 solihulldrivinglessons.co.uk
We recognise that learning to drive doesn't come easy to everybody but promise to remain courteous, reliable, friendly and patient at all times, whilst remaining committed to the professional training

of all students helping them become both skilful and confident when dealing with situations whilst navigati ng the roads.
drivertrainingschool.co.uk
We specialize in intensive driving training courses for Car, HGV / LGV and PCV. The crash driving training courses we offer will allow you to be on the road promptly. Training will be provided by our

qualified specialist trainers on one to one sessions using one of the many collection of excellent standard vehicles we have. Our key focus is to provide individual tailored courses that meet the needs of each individual student.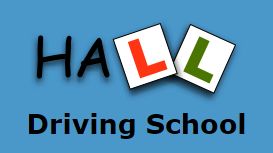 Hall Driving School is based in Scarborough but also covers, Ayton, Cayton, Crossgates, Eastfield, Filey, Gristhorpe, Lebberston, Newby, Scalby, Seamer. Our aim is to make each lesson as enjoyable &

educational as possible, whilst sticking to the Driver & Vehicle Standards Agency syllabus AND providing value for money. All lessons are on a 'one to one' basis. We passed our driving tests (car & motorbike), first time, many years ago.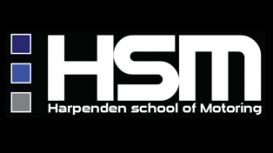 harpenden-driving-school.co.uk
With more than 25 years experience, Harpenden School of Motoring - HSM - offer a range of learner, refresher or advanced courses and are Pass Plus accredited. Whether you are a new driver, or want to

improve your skills with an advanced driving course, our tuition is focused and tailored exactly to your requirements. Our Satisfaction Guarantee ensures if you are not satisfied with any one of our lessons we will not charge you.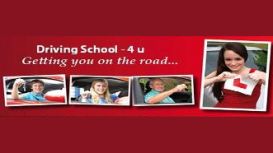 Driving School - 4 U is based in Stoneleigh Surrey and offers you high quality driving lessons for affordable prices, with a fully qualified driving instructor that is DSA registered and CRB checked.

We appreciate that it can be difficult to fit driving lessons around college, work, and other commitments therefore we teach lessons 7 days a week from 9am to 9pm and we add no extra charge for lessons on evenings or weekends.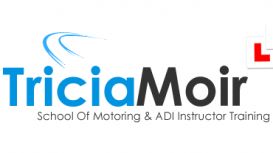 We will help you learn your theory, hazard perception and prepare you for your practical driving test. When you learn to drive with us you will receive an appointment card to record your lessons and

also a progress chart which your instructor will complete at the end of each lesson.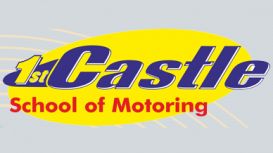 Whether you're a nervous beginner or just a bit out of practice, 1st Castle is a reputable, well-established and professional driving school to get you on the road. We have a refreshing approach to

driving and believe that getting you safe and confident behind the wheel should be a lot of fun. We want you feeling in control and relaxed so you're eager to get going and can get the best value from your lessons.
---
No matter if you are a teenager wanting to learn how to drive a car or a person, who wants to improve their driving skills or get a professional category for their business, finding a reliable and professional driving school is very important. If finding a reliable driving school is part of your agenda right now, we believe we can help you find the right driving school for you. Just check out our tips and recommendations for how to find the right driving school.
There is definitely a driving school to find everyone's needs and requirements. Unfortunately, there is no existing agency that oversees driving schools nationally. Therefore, it may take some digging to find a reliable, accredited and approved driving school near you. Therefore, when choosing a driving school, even if you believe you have found the best one, don't rush your decision and take your time to consider all aspects of becoming a student of this driving school. Ask all the questions you are interested in before you sign up with a driving school.
Choosing a Driving School: Know Your Options
Before you even start researching for the best driving school, you need to consider an important aspect – the type of student taking the driving school classes. Generally, there are two main categories of driving schools:
• Driving schools for first-time drivers – such education is divided in two, the classroom and some time spent behind the wheel.
• Defensive driving schools – Such courses are dedicated to experienced drivers who would like to improve and polish their skills for a number of reasons.
Choosing a Driving School: Do a Research
Of course, choosing the right driving school is important, this is why you want to take your time and do research to make sure you are making the right decision. Whenever you decide on a driving school, make sure to check if it is accredited and licensed by the appropriate government agency. You can easily check such information online, so take your time to do the research.
Choosing a Driving School: Check the Curriculum
When choosing a driving school, make sure to check the curriculum and see if you are happy with what the driving school can offer as an education system. At the end of the day, you want to feel convenient with the curriculum plan and make sure you will be able to learn as much as possible for a shorter period of time.
Before You Choose a Driving School, Check the Classroom
Of course, it is also important to check the facilities of the driving school and see how you find them. It is important to be happy with the facilities and how they feel like. The more convenient and good you feel in the classroom, the easier it will be for you to go through the learning process. Check out if the driving school has a teaching system with textbooks or they prefer a more informal way of teaching. Ask the driving school for how long they have been in the business and get references.
When Choosing a Driving School, Check Out the Car
As much as you are interested in the classroom of the driving school, you should also check the cars that will be used during the teaching and learning process. Take your time to access the condition and the shape the vehicle is in, how good or poorly the driving school maintains their cars. Also, make sure that all vehicles are clearly marked as student drivers. Additionally, you can also check the driving school has liability insurance so all students are adequately covered.
Choosing a Driving School: Ask for "Hands On" Time
As much as the time spent in the classroom of the driving school is important, it is equally important the time you will spend behind the wheel. Nothing beats getting out on the road and this is the time you will learn the most about driving and improve your skills the most. Therefore, when choosing a driving school, you should check how much time you will spend behind the wheel, in what kind of conditions will be the learning. Every driving school is different in this sense. Therefore, when choosing a driving school, you should make sure to make the most of the learning process, therefore you should be happy with all aspects of the learning process.
Get to Know the Driving School's Instructor
Probably the most important aspect of your overall experience with a driving school is not the classroom and facilities, neither the condition of the vehicles. The most important aspect of a driving school is the instructor, who will teach you how to drive a car. You should feel comfortable and convenient in the relationship you will have with them. At the end of the day, an instructor should be a positive role model, who is able to properly communicate their knowledge and share their experience. Not everybody is born to be a good driving instructor. It is up to you to make sure you are happy to spend time with the driving school's instructor, their teaching methods suit you.
Where to Find the Right Driving School
Of course, the first thing you will do when looking for a reliable driving school is to check out recommendations. Most of the people you know are drivers or learning to become such. Almost everyone has experience with a driving instructor, therefore it is easy to speak to the people you know, family members, friends, etc. and get recommendations. However, if you are not able to get recommendations from people, you can always check out the online space, where you will find a plethora of referrals and recommendations, people who share their opinions and experience with driving schools. Filter out the good reviews, narrow down your choice, and it will be easier for you to make a final decision. This online directory is also a good way to find what you are looking for, check out a plethora of driving schools near you here.
Choosing a driving school: know your options
Choosing a driving school: do a research
Choosing a driving school: check the curriculum
Before you choose a driving school, check the classroom
When choosing a driving school, check out the car
Choosing a driving school: ask for "hands on" time
Get to know the driving school's instructor
Where to find the right driving school