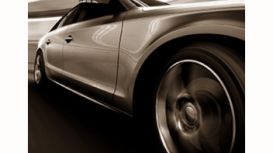 Teendrive is a Sunderland, Durahm driving school which has one of the best pass rates in the area and most of our work comes from recommendations, we believe in delivering an excellent service at a very competitive price and we always put the pupil first. Collectively our instructors have nearly 100 years of teaching experience and we are one of the top driving schools in the area. The vast majority of the Teendrive instructors have been trained by BSM and where BSM instructors.
We are the only driving school ever to be featured on Dragon's Den and we are an educational provider to several local authorities. We deliver intensive courses if you want to pass your driving test quick and also provide a guaranteed pass course for a one of fee that covers all your driving lessons and practical tests untill you pass.
At teendrive we also deliver under 17 driving lessons in the north east of england. Our young drivers experience is award nominated and we have delivered our road safety courses supported by Northumbria Police. The aim of the under 17 driving lessons is to reduce road accidents among young drivers by giving them a road safety experience before they get a driving license.
Contact Details
Teendrive
31 Mackintosh Court
Durham, County Durham
DH11 1PY
Services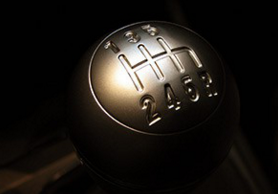 Teen drive is the original under 17 driving school in the Sunderland and Durham area and we are the only one to be an educational provider to several local authorities. We have worked with Northumbria Police to deliver road safety courses and we are a training partner to the SAFC Foundation. Teendrive is the only driving school ever to be featured on BBC's Dragon's Den. All of our instructors are CRB checked and are fully qualified DVSA (Driver & Vehicle Standards Agency) instructors.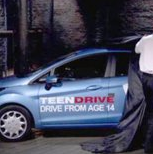 Why not take the worry out of the cost of passing your driving test with our guaranteed pass, the price includes all driving lessons and practical test fees until you pass your driving test. Our guaranteed pass is probably the cheapest in the UK.
Residential Courses:
We have pupils that travel from all over the UK to do our intensive and guaranteed pass courses so we provide a residential course to cater for this. We have local accomdation available so our clients can complete there driving courses in this area. Please contact us for more details.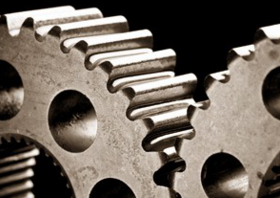 Are you currently with another driving school in Durham or Sunderland areas and feel you are getting nowhere in a hurry? Or is your instrcutor having you parked up while he talks for long periods of time? Try the Teendrive way of learning to drive, where you learn to drive by driving and not been parked up while your instructor wastes your time and money using outdated teaching pratices.
Reviews and Ratings
We do not have any reviews about Teendrive available right now.