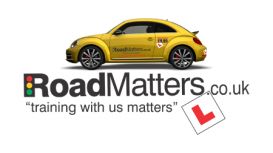 We pride ourselves with giving Quality Instructions using Quality Cars at Best Prices. We do understand that Learner drivers face a lot more challenges today on road than ever before. For this reason we use additional teaching tools and techniques to help pupils Drive safely and Pass their test at the first attempt.
At Road Matters we can customise a package with your instructor based on your needs. For example if your exam is approaching fast and you are struggling with time we can arrange for a crash course to help you pass quickly. We also have various packages based on the number of classes you are interested in.
Learning to drive can be a very challenging experience but it could be made really enjoyable if the right school is selected. Finding a good school does not mean one needs to find a school that gives first hour free or give cheap lessons at 10 pounds per hour, instead one needs to make sure that the school uses fully qualified and well experienced instructors.
---
Reviews and Ratings
Unhappy Customer, Coventry, West Midlands
Extremely poor service. Peter, the instructor is an absolute crook. Takes the money and then ditches you. Own experience. Please do not go to this School. Normally other driving schools on Facebook allow you to rate them. But not this one. Only self manufactured "positive" comments. Stay away and put your money elsewhere. Pass rates are completely fabricated as well. I know a lot of people who didn't pass with this guy on first attempt as he claims. Stay away!!!!