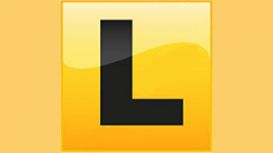 Choosing a driving school is a bit of a tricky task with many schools offering big discounts and other incentives, and without a personal referral you could end up with an instructor who doesn't have your best interests in mind. Fineline Driving Academy uses only experienced fully DSA qualified driving instructors who have also passed our own strict selection process, something which other schools cannot boast. Our instructor selection process focuses on the enjoyment factor of a driving lesson, as well as maintaining the interest of our pupils and providing extensive driving knowledge, so you can rest assured that choosing Fineline Driving Academy will be a decision you won't regret!
We've been providing expert driving tuition to the west London area since 2001 and have well over 1300 passes to date, the specific areas covered are listed at the bottom of this page and if you are not too far from the areas listed, give us a call and were sure we'll be able to help. We have experienced male and female instructors at our disposal who have gradually built up a strong reputation in the local area as one of West Londons premium and most successful driving schools. Because we only operate in the West London area, we are able to maintain a high level of quality in our driving lessons and because of this, our learners are always recommending us to their family and friends!
Our pass rate speaks for itself and its no wonder why we are always receiving new customers who have been personally recommended by their friends. Our instructors are regularly assessed by Fineline's unique quality control team who ensure that our lesson quality is maintained to the highest degree, which is probably why our learners are always smiling behind the wheel! Why not 'request a callback' and we'll talk you through our different packages or answer any questions you may have, we offer an industry leading introductory package providing you with your first 4 hours of tuition for only £50!
We only allow instructors to join our team if they pass our personal assessment in order to maintain a constantly high level of service, our instructors also have at least 5 years driving tuition experience to ensure they can pass on the knowledge they have gained over the years to our learners. This is a fundamental reason behind our higher than average pass rate compared to other driving schools.
---
Services
The practical test is the final part of getting your driving lesson, it is feared by some and can be slightly confusing to others so this part of the website will help you get your head around everything there is to know about the practical driving test.
Most budding learner drivers will be more than aware of the theory test and how it works, you'll need to pass your theory test and take your driving test within two years of passing in order to get on the road. In this section we will delve deeper into what the theory test is about, what you'll need to learn in order to pass it and we've also chucked 10 different mock theory tests to prepare you for your test.
Reviews and Ratings
We do not have any reviews about Fine Line Driving Academy available right now.