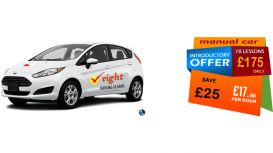 At Right Driving School, our fully qualified and highly experienced instructors will carefully guide you through the learning stages and when the day of your test arrives, you can be sure that you will have the necessary skill and knowledge to successfully pass your driving test in all round East London & Essex, New Ham, East Ham, Redbridge, Canning Town and all around M25.
Choosing the Right Driving School is not an easy task especially when you have so many options available for driving schools in East London, Hackney, Newham, Tower Hamlets, docklands, Bow. At Right Driving School you will be guaranteed to get driving lessons from professional, highly qualified DSA approved Driving Instructors. Our Understanding is every student is different! We individually design our lesson plans based on your learning abilities and experience.
We operate on a one to one driving lesson basis, only one pupil in the car at one time. Our courses are tailored to suit each individual learner so you can progress at your own pace and time. We know how important it is that you get full driving lesson- if you pay for an hour or two hours then our driving instructors make sure that you get the full driving lesson time and good value for your money.
---
Services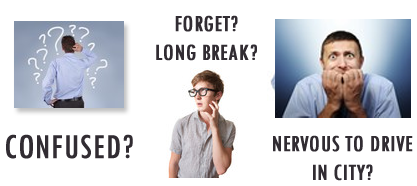 It is all too easy to drivealonebecome out of touch with the modern roads and standards of driving. Perhaps you went abroad to live. Perhaps you gave up driving when you got job that needs no car or perhaps you have lost your confidence with driving. Maybe you where involved in an accident either as the driver or passenger. If you want to get behind the wheel of a car again after a long break.If you have not been driving for a year or two or possibly a decade or two.
You're probablydrivsafe feeling a little rusty. Don't worry right driving school and our driving instructors on east London ,will have you back in the driving seat and bursting with all the enthusiasm of a newly qualified driver within hours.
Refresher lessons help you regain your sense of timing, your feel for the clutch and your ability to judge speed and distance. Even drivers who have been away for several years find that it does not take long to get backdsa_logo2 into the driver's mindset. They soon pick up the road skills they used to take for granted.
If you have picked up some bad habits refresher Lessons can also help to eliminate them and show you how to get the best out of your current car. I can show you how to cut the cost of fuel consumption and wear and tear. In short, we can make you a more efficient driver.
Reviews and Ratings
We do not have any reviews about Driving School In East London available right now.