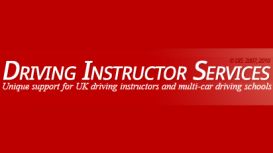 In an ideal world, individual driving instructors would be able to afford professional support to rival that of their largest driving school competitors. Small traders could employ a receptionist to personally deal with their calls whilst a web-designer would devise a state-of-the art website to help generate new work and a financial director would generate management reports to keep track of the business.
DIS is a comprehensive, industry-specific, business administration service, dedicated to supporting driving instructors throughout the UK. We provide interactive web facilities, end of year accounts and much more, but one of our most important features is dealing with potential customers when they are making their decision about booking lessons with your school.
---
Reviews and Ratings
We do not have any reviews about Driving Instructor Services available right now.