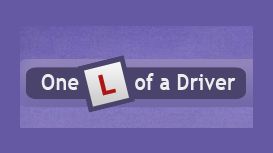 One L of a Driver offer friendly and professional driving lessons in Glasgow. Our wealth of knowledge has helped many pupils pass their driving test and many others improve the life skill that is

driving. Get driving lessons in and around Glasgow today with One L of a Driver.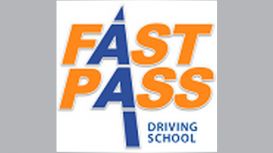 Friendly, professional and fully qualified instructor with 8 years tuition experience. We aim to help you pass your test and relate our training to the individual to get the best results, thats why

hundreds of learners have already passed with us! We aim to realise the pupils goals by teaching them to drive a vehicle safely and confidently and to pass their practical test.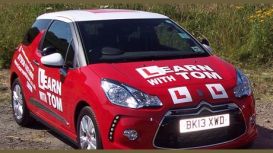 Tom McDermid Driver Training pride ourselves on providing quality driver training and driving instructor training in and around the West End and North side of Glasgow. Owned and operated by Tom

McDermid, a fully qualified Approved Driving Instructor with many years experience of helping people achieve their dream of becoming safe and comfortable drivers.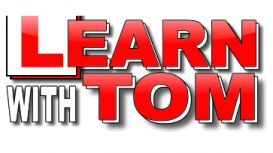 Hi and welcome to the Tom McDermid Driver Training website where you can find info on our high quality, value for money driving lessons. By taking your lessons with Tom McDermid Driver Training, you

will be taught by fully qualified DVSA driving instructors with excellent pass rates. This is achieved by a flexible approach to lessons that are adapted to suit the individual pupil.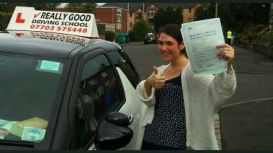 If you want to learn to drive and want to give yourself the best possible chance of passing the test first time, you need driving lessons in Bearsden with expert, experienced driving instructors. RGDS

is the driving school with the expertise to guide you to success. We have patient and friendly staff both living and working in the Bearsden area. They are expert at guiding learner drivers towards safe driving and a driving test pass.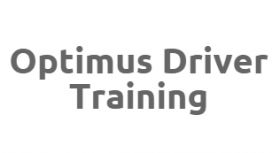 DEvery driving school you search for will tell you how good they are and how high their pass rates are. We believe that the best people to help you make a decision are our customers. Read their

comments and let them help you by putting your trust in us to get you on the road to success. With a friendly and calm environment, not to mention our value for money training packages, you can't go wrong.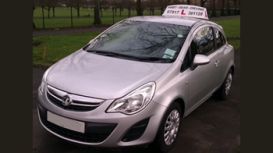 Welcome to First Gear Driving Tuition, providing driving lessons across the West End, Bearsden, Clydebank and surrounding areas. Using local Instructors for local people, and delivering a pass rate

higher than the national average. Our experienced Instructors are committed to proving you with structured driving lessons to suit the individual. We have the flexibility to manage anything from weekly hour lessons right up to intensive driving courses.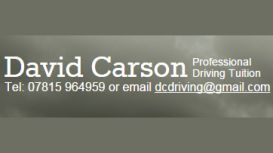 Problems with roundabouts often come because the driver has arrived at the roundabout before they have fully assessed it and therefore has to come to a stop when a stop is perhaps unnecessary.

Assuming that we are approaching slow enought to resolve whether or not we have a gap, another issue that often arrises is where there is confusion with traffic that is coming from the right and has priority, yet the pupil proceeds because they are "in another lane".
South Side Driving offer PDI driving instructor training courses, designed to lead you through the required steps to help you become a confident, fully qualified Approved Driving Instructor (ADI). Our

advanced ADI training courses are carefully planned and implemented to give you the very best chance of meeting the requirements of the three part ADI test, covering Driving Theory, Driving Ability and Instructional Ability.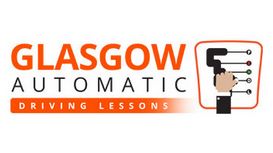 Are you planning to take driving lessons in Glasgow and looking specifically for automatic driving lessons? Finding your automatic driving lessons Glasgow instructor can indeed prove to be a time

consuming process. You will need to work with an experienced and reliable driving school to get your automatic driving lessons. Do not worry, we are here to take care of all your needs on Glasgow automatic driving lessons in the most efficient way possible.