Recommended Driving Schools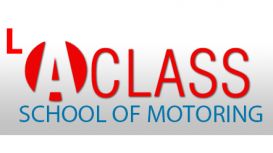 Since 1977, A Class School of Motoring has successfully taught many learners in need of driving lessons. Based in Swindon, Wiltshire, our driving school can teach you to drive both manual and

automatic cars. Our fully qualified instructors are very patient and understanding when it comes to teaching new drivers. A Class School Of Motoring has both male and female instructors who will help you learn to drive safely and confidently. Our rates (link to Costs of Lessons page) are very competitive.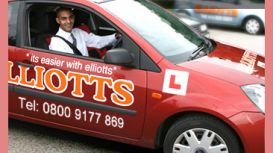 elliottsschoolofmotoring.com
Elliotts School of Motoring provides top quality driving lessons in Nottingham, Derby, Mansfield, Leicester. We are one of the few driving schools that provide driving lessons with local based

instructors throughout the East Midlands. Elliotts is one of the longest driving schools and has one of the largest fleet of highly trained DSA approved driving instructors with many years of driving experiences.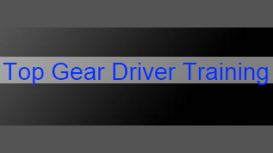 topgear-drivertraining.co.uk
Learning to Drive in Nuneaton with Top Gear Driver Training can be made as easy as one, two. We provide long-term guidance during the preparation phase and are happy to answer any questions you may

have. There's no need to feel under any pressure, taking away any need to worry before taking your tests. You can also receive information directly from our driving school. We'll be happy to offer you our expert advice!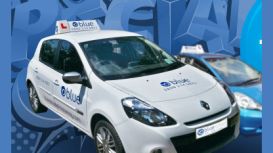 Blue driving school is a family run company, not a large corporate organisation, so our customers really matter to us so we have a good reputation, we gain most of our customers from existing

students, through recommendations. This is because we provide up to date practical lessons for anyone wishing to learn to drive. Whether it be basic driving skills or a more advanced approach, which you may require, Blue will be able to meet your needs.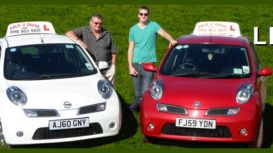 We cater to the needs of all students from beginners who have never sat in the driving seat before all the way through to those who have already passed and simply want refreshing before getting out on

the road after time off. Being a small independent driving school we can easily tailor our lessons to meet your exact skills and requirements, giving you your own personalised lesson plan to help you improve as fast as possible.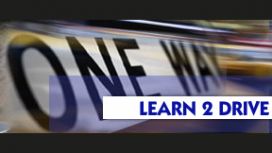 Learn 2 Drive Southampton is a driving school for driving lessons in Southampton and surrounding areas including Eastleigh, Totton and the New Forest. We are also specialists in dealing with nervous

or anxious pupils or anyone who feels they are too scared to drive. We also offer intensive courses amongst our wide range of services from dedicated friendly driving instructors. When we set up Learn 2 Drive we wanted to ensure that the process of learning to drive would be a pleasure and not a chore.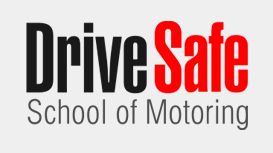 Drivesafe School of Motoring was established in 1995, serving the areas of Swansea, Neath, Port Talbot and Llanelli. During this time we have established an excellent reputation with a good pass rate.

All our driving lessons are conducted on a one to one basis. We do not share your lesson with someone else, by asking you to pick up the next client as part of the lesson time for which you have paid. All our driving lessons are conducted on a door to door basis for your convenience.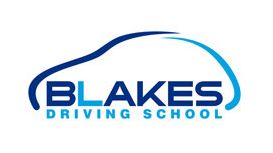 blakesdrivingschool.co.uk
It's your lesson. Have it your way! We offer manual or automatic driving lessons, with male or female driving Instructors throughout Surrey and south west London including: Sutton, Morden, Wimbledon,

Kingston, Epsom, Wallington, Croydon, Putney, Mitcham and many other areas. At Blakes Driving Schools Surrey we aim to give you top quality driving lessons at the best prices. We've almost certainly got a patient and friendly Driving Instructor right round the corner from where you live.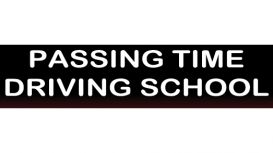 passingtimedrivingschool.co.uk
We will help you to discover your strengths and weaknesses which helps to speed up your progress. Training is based on your needs - our main priority is helping you to become a safe driver and pass

the driving test as quickly and efficiently as possible. You will be secure with structured, cost effective training to keep you on track.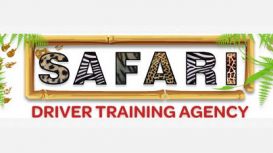 safaridrivertraining.co.uk
If you are looking to start driving lessons in London area, you have come to the right place! We have fully qualified driving instructors covering Croydon, Bromley and Lewisham. Our offers on lessons

change frequently - it's always worth calling us to check the current discounts.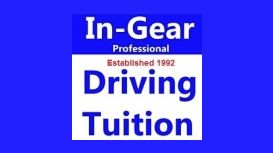 ingear-driving-tuition.co.uk
The qualified expert driving instructor at In Gear Professional Driving Tuition provides both theory and practical training and show you all the correct procedures for driving in traffic. The latest

learning techniques and vehicles ensure that you receive fully professional preparation and get you on the road with confidence. We provide training in both theory and practice.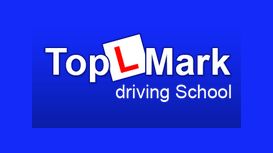 Whether it is your first time behind the wheel of a car, you have already started to learn, or you want to advance your driving skills, with Top Mark Driving School you are one step closer to passing

your test and becoming a more competent driver. At Top Mark Driving School we provide a relaxed, enjoyable and professional learning environment.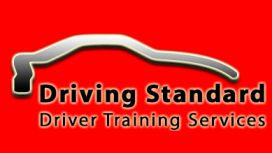 Our training is delivered by Bill Harkess who is a former DSA ADI Supervising Examiner with 28 years service working for the Driving Standards Agency. His excellent practical skills, knowledge and

understanding ensures we deliver an excellent service.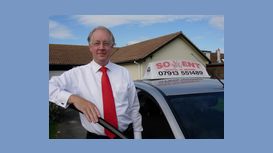 Solent School Of Driving Instructors are all fully qualified ADI's and CRB certified, with a friendly and patient manner, covering the Sussex / Hampshire areas. All car's are modern dual controlled,

we offer a wide choice of Driver Training from Novice to Intensive. All our Instructors are also Observer's for both of the following Advanced Driving organisations, The Institute of Advanced Motorist ( IAM ) and Royal Society of Prevention of Accidents ( Rospa ).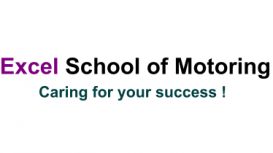 excelschoolofmotoring.com
We are here to provide progressive driver training. Contact us today to book your driving lessons. Whether that be the first time learner, the part trained driver, those needing Driving school

lessons, Pass Plus tuition, motorway tuition, advanced driver training or Intensive driving lesson courses.
---
No matter if you are a teenager wanting to learn how to drive a car or a person, who wants to improve their driving skills or get a professional category for their business, finding a reliable and professional driving school is very important. If finding a reliable driving school is part of your agenda right now, we believe we can help you find the right driving school for you. Just check out our tips and recommendations for how to find the right driving school.
There is definitely a driving school to find everyone's needs and requirements. Unfortunately, there is no existing agency that oversees driving schools nationally. Therefore, it may take some digging to find a reliable, accredited and approved driving school near you. Therefore, when choosing a driving school, even if you believe you have found the best one, don't rush your decision and take your time to consider all aspects of becoming a student of this driving school. Ask all the questions you are interested in before you sign up with a driving school.
Choosing a Driving School: Know Your Options
Before you even start researching for the best driving school, you need to consider an important aspect – the type of student taking the driving school classes. Generally, there are two main categories of driving schools:
• Driving schools for first-time drivers – such education is divided in two, the classroom and some time spent behind the wheel.
• Defensive driving schools – Such courses are dedicated to experienced drivers who would like to improve and polish their skills for a number of reasons.
Choosing a Driving School: Do a Research
Of course, choosing the right driving school is important, this is why you want to take your time and do research to make sure you are making the right decision. Whenever you decide on a driving school, make sure to check if it is accredited and licensed by the appropriate government agency. You can easily check such information online, so take your time to do the research.
Choosing a Driving School: Check the Curriculum
When choosing a driving school, make sure to check the curriculum and see if you are happy with what the driving school can offer as an education system. At the end of the day, you want to feel convenient with the curriculum plan and make sure you will be able to learn as much as possible for a shorter period of time.
Before You Choose a Driving School, Check the Classroom
Of course, it is also important to check the facilities of the driving school and see how you find them. It is important to be happy with the facilities and how they feel like. The more convenient and good you feel in the classroom, the easier it will be for you to go through the learning process. Check out if the driving school has a teaching system with textbooks or they prefer a more informal way of teaching. Ask the driving school for how long they have been in the business and get references.
When Choosing a Driving School, Check Out the Car
As much as you are interested in the classroom of the driving school, you should also check the cars that will be used during the teaching and learning process. Take your time to access the condition and the shape the vehicle is in, how good or poorly the driving school maintains their cars. Also, make sure that all vehicles are clearly marked as student drivers. Additionally, you can also check the driving school has liability insurance so all students are adequately covered.
Choosing a Driving School: Ask for "Hands On" Time
As much as the time spent in the classroom of the driving school is important, it is equally important the time you will spend behind the wheel. Nothing beats getting out on the road and this is the time you will learn the most about driving and improve your skills the most. Therefore, when choosing a driving school, you should check how much time you will spend behind the wheel, in what kind of conditions will be the learning. Every driving school is different in this sense. Therefore, when choosing a driving school, you should make sure to make the most of the learning process, therefore you should be happy with all aspects of the learning process.
Get to Know the Driving School's Instructor
Probably the most important aspect of your overall experience with a driving school is not the classroom and facilities, neither the condition of the vehicles. The most important aspect of a driving school is the instructor, who will teach you how to drive a car. You should feel comfortable and convenient in the relationship you will have with them. At the end of the day, an instructor should be a positive role model, who is able to properly communicate their knowledge and share their experience. Not everybody is born to be a good driving instructor. It is up to you to make sure you are happy to spend time with the driving school's instructor, their teaching methods suit you.
Where to Find the Right Driving School
Of course, the first thing you will do when looking for a reliable driving school is to check out recommendations. Most of the people you know are drivers or learning to become such. Almost everyone has experience with a driving instructor, therefore it is easy to speak to the people you know, family members, friends, etc. and get recommendations. However, if you are not able to get recommendations from people, you can always check out the online space, where you will find a plethora of referrals and recommendations, people who share their opinions and experience with driving schools. Filter out the good reviews, narrow down your choice, and it will be easier for you to make a final decision. This online directory is also a good way to find what you are looking for, check out a plethora of driving schools near you here.
Choosing a driving school: know your options
Choosing a driving school: do a research
Choosing a driving school: check the curriculum
Before you choose a driving school, check the classroom
When choosing a driving school, check out the car
Choosing a driving school: ask for "hands on" time
Get to know the driving school's instructor
Where to find the right driving school